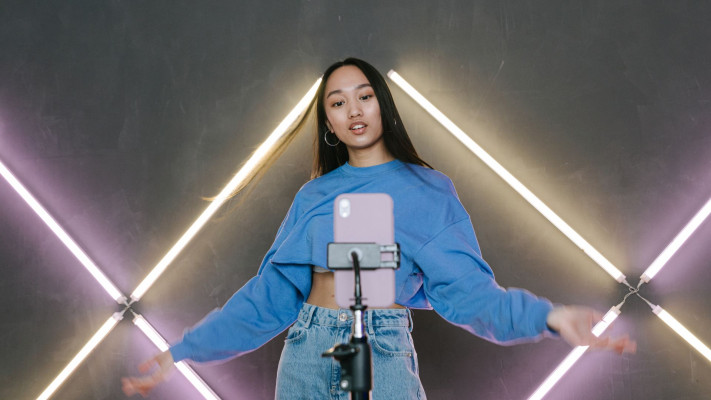 YouTube Launches Creator Music Hub
18th October 2022
Remember Lofi Girl? The YouTube stream which accrued over 800 billion views over it's very long stream time. She was the perfect companion for long study sessions or just a quiet evening. You may also remember that she was the subject of a YouTube copyright strike which caused her untimely deletion. YouTube later apologised for this takedown and admitted that the claims were false. This is just one example of how complicated and mysterious YouTube's music licensing can be. Often, creators avoid using music in their videos for fear of receiving claims or strikes.
YouTube is now seeking to change this and have launched Creator Music - a new platform aimed at helping creators find properly licensed music for their videos. Creator Music promises to be affordable and will not interfere with all the regular revenue streams currently available to creators on YouTube. Users can purchase a music licence upfront or for users unprepared to do this, they can share the future ad revenue with the label or distributor. It's an elegant solution to the problem which ensures that everyone in the process is paid fairly.
YouTube is also launching what they're calling a 'unique revenue sharing model' with the YouTube Partnership Program. A year on from the launch of YouTube Shorts, the company is still rewarding users who are active on Shorts. The latest incentive is this model which adds up the revenue from ads that run on the platform and distributes it amongst users 'to help cover costs of music licensing'. Starting in 2023, Shorts creators will be able to join the programme once they meet the threshold of 1000 subscribers and 10 million Shorts views over 90 days. Neal Mohan from YouTube explains that 'this is the first time revenue sharing is being offered for short-form video on any platform at scale.' YouTube has been trying to respond to TikTok's sudden and stratospheric success for some time now and monetisation has been a hot topic since its rise. This new platform offers a clear guide on how creators can earn through the platform. YouTube will retain 55% of the ad revenue while the remaining 45% will be distributed to creators in a share based on the number of views.
YouTube Partnership Program was a game changer back when it launched in 2007. CEO of YouTube, Susan Wojcicki, described it as revolutionary in fact. The programme has allowed YouTube to pay creators, artists and media companies $50 billion in the last 3 years. Creators were able to earn revenue through their content for the first time, kick-starting the creator industry and indeed the creator culture in which we live now. Pedro Pino, YouTube's VP of Europe, Middle East and Africa expressed that they are providing even more revenue opportunities for creators in 'times of uncertainty' which in turn is 'helping turbocharge an already healthy video ecosystem in the UK'.