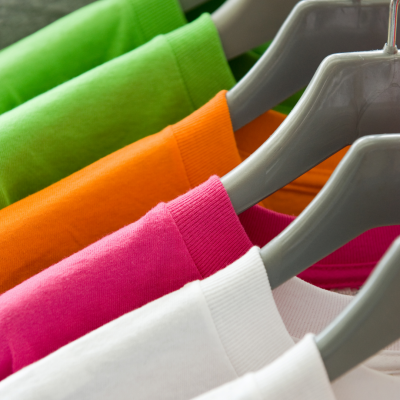 Your Guide To Merchandising
09th March 2022
If you're looking to boost your income, whether you make videos or release music, selling your own merchandise is a really good way to do so. In general, a channel with around 11,000 subscribers will sell an average of 6 pieces of merchandise every month. Depending, of course, on your price points, that should translate roughly to $70 a month or $840 per year. Selling products can be profitable even for smaller channels. But you want to make sure you do it right. There's a lot to think about before you get going. So here are the key things to consider.
Design
The key to successful merchandise is creating something that complements your brand well. Your fans want to buy your products because they want to feel connected to you, so design something for them. Think about why they watch your videos or listen to your music. Is there an in-joke that only your fans will understand which can be incorporated into a design? For example; Keaton Henson - known for his particularly sad songs - sells t-shirts with the phrase 'Cheer up, Keaton' printed on the front. Your merch needs to help them feel like they're part of a community. A logo – if you have one – is always a safe bet and quotes from you might add a comedic element to your design. The popular gaming YouTuber, Markplier's logo incorporates the bright pink moustache which he frequently wears in his videos - the logo is instantly recognisable and captures the essence of Markplier's character.
Product
Your product of choice can depend on which supplier you have chosen but the popular apparel options of t-shirts and hoodies would probably be a good place to start. Some suppliers offer more niche products like home and beauty products; obviously this won't be suitable for every channel so find a supplier that has what you want. Try and think outside the box and find something totally unique to you. Jenna Marbles sells plush toys of her dogs which often feature on her channel; Hannah Hart's branded carrot onesies have proven to be very popular amongst her fans.
Supplier
Of course, there are endless options when it comes to finding a manufacturer, but there are some that are recommended for YouTube as they are trusted and easy to use.
Spring: Formerly known as Teespring, Spring is trusted by creators all over the world. They offer social integrations to make it easy to promote your products on your channel and across multiple social media streams.
Gemnote: Gemnote makes the process very easy, and they'll guide you through it step by step, with a team to help you create unique products in creative ways. Helpfully, they can also store your items for as long as you need.
Printify: Printify boasts being the largest print network in the industry, so they are well tried and tested. They'll give you a wide variety of options and a handy 'mockup generator' which is a great tool.
Spreadshop: If you want more control over your shop then Spreadshop could work well for you – it's entirely creator-driven. Every feature that's offered including landing page design is handed over to you so you have greater control over everything, but Spreadshop will handle the payments, production and fulfilment.
TeeMill: A big advantage of using TeeMill is that they are an eco-friendly print-on-demand platform. All packaging is made from plants, there are initiatives in which you can get involved as a brand such as tree planting and plastic recovery.
In order to sell your merchandise on your channel, you'll need to enable your YouTube Partner merchandise shelf. Your merch shelf will display up to 12 products and you can organise this however you like. Just follow YouTube's instructions on how to set up your shelf and manage it.
Now that all of that is done, you just need to market your merch on your channel. Your marketing can be as simple as just wearing or displaying your products in videos. Feature fans who have bought items to encourage others to do the same. Never forget to add the link to your shop in the video descriptions and include end screens and cards at the end of videos with strong calls to action.
Don't think of selling your merchandise as simply a money-making opportunity. You're trying to build a community on your channel and merch is a great way to do that. It will help your channel to grow and with that comes more chances to build your brand. Good luck!