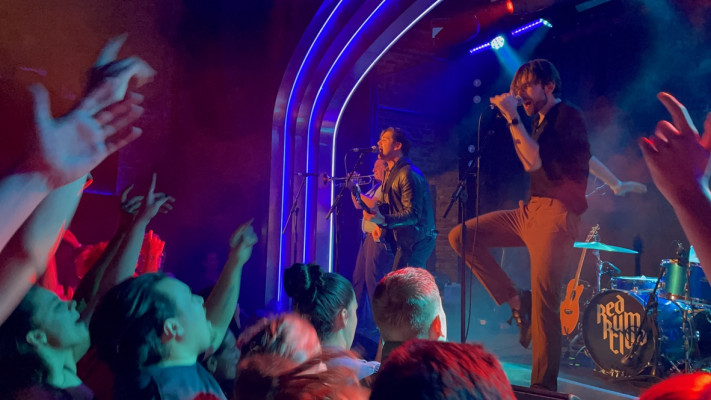 WIN TICKETS TO RED RUM CLUB'S SPRING TOUR
26th April 2022
It's competition time everyone! This is your chance to see one of the UK's most exciting up and coming bands and meet them backstage at Scala in London.
After a long postponement of their eagerly anticipated tour, and hot on the heels of SXSW, Red Rum Club announced their Spring Tour and have hit the road! During the many lockdowns in the UK over the last few years, the Liverpool based band haven't slowed down, releasing their albums The Hollow of Humdrum and How to Steal the World. Their trumpeter Joe Corby explained that the forced time off gigging allowed the sextet to write more and prepare for future releases.
But of course - as with any great band - Red Rum Club love playing live and interacting with their fans. Having expressed surprise that fans remained engaged throughout the pandemic, they want to meet you!
That's why SyncVault are giving away 3 sets of tickets to 3 lucky fans. The winners will also get the chance to meet the band in person backstage at their show on the 3rd of May at Scala in London.
All you need to do to enter is:
✅ Follow @SyncVaultMusic and @RedRumClub here on Instagram
✅ Comment on the competition post using hashtags #RedRumClub #HowToStealTheWorld
And for an EXTRA BONUS ENTRY:
✅ Share our competition post to your Instagram story, making sure you tag @SyncVaultMusic and @RedRumClub.
Competition Closes at 5pm on Friday 29th April
Winners will be announced on Saturday 30th April on SyncVault Instagram Account.
For full details of our competition T&Cs go to this link > https://app.syncvault.com/terms-and-conditions
GOOD LUCK!
SV Team x