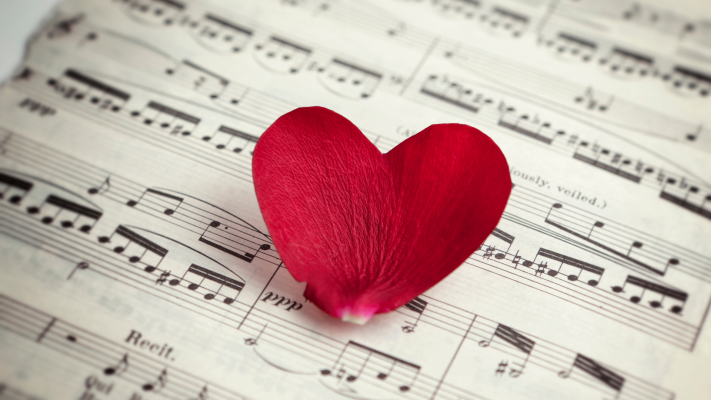 What Happened to the Power Ballad?
14th February 2023
Just last night I spoke to my friend about the death of the power ballad. He said that no artist these days could get away with the cheesiness of a classic power ballad. Try and think of an artist who could get away with 'I can't live if living is without you'. Try… no I can't think of one either. Perhaps the closest we've got in recent times is 'Sign of the Times'. I'd suggest it has the feel of a power ballad but it's not quite there. So what happened to the power ballad? Are they relics of a bygone era? Do they need to make a comeback?
Firstly, I think we need to talk about what a power ballad really is. When you think of the name 'Power Ballad', undoubtedly you think of a specific track. For me it's Aerosmith 'I Don't Want to Miss a Thing'. It's a classic, epic rock song with an emotional vocal performance that you don't really get these days. Think about the whispered melodies we get so often from the likes of Billie Eilish or Gracie Abrams. Not to say I don't like those artists and that style, but there's something special about the way power ballads are sung. And then we come to the production - an epic string arrangement that goes beyond just reinforcing the harmonies and filling the sonic space - thought has gone into how the strings can best serve the track. Then we come to the lyrics; like I said before, no artist could get away with something so on the nose and heartfelt. If we look at 'Sign of the Times' as the closest thing we have to a modern power ballad, and compare it to 'I Don't Want to Miss a Thing', then the lyrics are the element that fall short. It's not an outpouring of love worthy of a movie in the same way that classics like 'Total Eclipse of the Heart' are. Let's face it, 'I need you now tonight / And I need you more than ever / And if you only hold me tight / We'll be holding on forever' is cute but ultimately a whole load of cliches. But we absolutely love it - we eat it up because it fits so perfectly with every other element of the track.
What confuses me about this, is I can't believe that we've become more reserved as time has gone on. In recent years we as a society have become more open and honest about a plethora of taboo subjects. So why the sudden shyness when it comes to a massive and epic explosion of emotion? I'm going to blame social media - why not? Our culture has changed so dramatically that there's no place for songs that are unashamedly about being in love. In fact, perhaps it actively hinders the progress of a relationship to write songs about how happy you are… And expressing your sadness at being alone is not acceptable today. Power ballads are from a time well before people went online to find love - I wasn't there but I don't think dating apps existed when Foreigner wanted to know what love is; I think they'd be surprised if they finally got their answer today.
There's been a lot of talk in recent years about the length of songs and how that's changed over time. I'm going to blame social media for this one too. It's an easy and deserving scapegoat. It's massively reduced our collective attention span. TikTok has had such a huge impact on the way in which we create and consume music. The songs that do well on social media are filled to the brim with catchy hooks and they waste no time in getting to the point. Think of any Lewis Capaldi song - invariably, there's no intro at all. He just launches straight into it with lyrics that are just specific enough to be relatable, but just vague enough to be relatable to just about anyone. Power ballads are huge and epic songs from an era when people had the time and made the effort to listen to them. 'All By Myself' is an absolute corker, everyone agrees - but these days, the masses won't listen to a 7 minute song. I'm sorry to say, the sad truth is that if it was released now, you'd scroll right past Eric Carmen.
So is there a version of the future in which the Power Ballad makes a glorious comeback? These tracks often had pride of place in some classic movies. Think of 'My Heart Will Go On' in Titanic. The emotional climax of a romantic movie is no longer soundtracked by songs like this. But with the resurgence of an older style of film making and storytelling, perhaps so too comes the resurgence of the power ballad, written specifically for a movie. From there we could see the majestic return of the unashamed emotional love song.