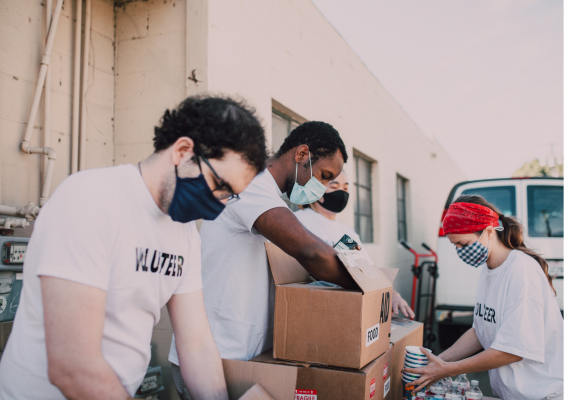 Ukraine, how can I help?
02nd March 2022
The images from Ukraine over the last few days have been deeply distressing to all of us. As the conflict worsens, you may be wondering what you can do to help. One of the quickest ways is to make a donation to an organisation that is making efforts to protect the people affected. Here are some of the places you can donate to help make a difference:
British Red Cross
The British Red Cross has been providing the people of Ukraine with humanitarian aid for 8 years, so they are well-positioned to offer emergency aid now. They are providing clean drinking water, repairing vital infrastructure and homes as well as assisting with hospital supplies and medication and raising awareness of mines in conjunction with the Ukrainian Red Cross Society. You can donate here.
Unicef
Unicef's aid efforts are focused on the welfare of children - they are ensuring that child protection services are sustained and that displaced children get all the help they need until they are reunited with their family. Donate here.
UNHCR
The UN High Commissioner for Refugees has stated that the humanitarian consequences of this war will be devastating. The UNHCR is helping those who have been forced from their home, providing them with live-saving aid. A monthly donation would help them plan ahead. Donate here.
Help Ukraine Emergency Appeal
This emergency appeal was set up earlier this month by a community of partnership Ukrainian churches and British organisations. They are working alongside accredited Ukrainian charities offering medication and other essential relief aid across the country. Although the target amount has been well-surpassed, any donations are very welcome. Donate here.
Voices for Children
This charity has been helping children traumatised by war in the Ukraine since 2015. They provide psychological and psychosocial aid to children in a number of different ways. They are committed to helping every child affected by the war and are working in towns on the front line of this crisis. Donate here.
Save the Children
Save the Children have launched an emergency appeal to help children and their families. Your money will go towards distributing essential humanitarian aid, providing cash grants to families to buy basic necessities, and providing access to safe and inclusive education. Donate here.
Any amount you can give will go a long way to helping those in need.
Thank You,
SV Team