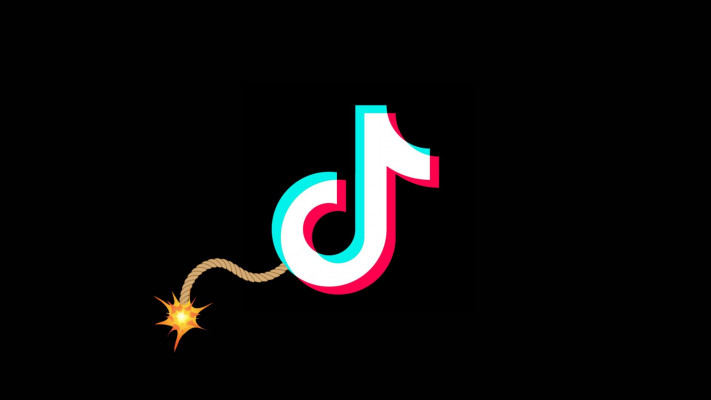 TikTok... BOOM?
21st July 2022
Have you ever tried to get a "one up" on your rival? Well, the CEO of the social video app Triller has called for every American to delete TikTok and for the government to take action to ban the app. It appears there has been a push for the banning of TikTok. FCC Commissioner Brendan Carr quoted a recent report from BuzzFeed which suggested that user data was being accessed from China via the social media giant.
Since SyncVault deals with music, it would be remiss of me to write an article about TikTok and not mention the incredible impact it's had on the music industry. Drake has rocketed to number one almost overnight with TikTok hits and reports have shown that the majority of TikTok users aged between 16-24 rank him as one of their generation's most influential musicians. And that I find to be the scariest thing in this article… Charlie Puth ran a TikTok campaign for his single 'Light Switch' which led to his highest chart ranking ever. And let's not forget the TikTok revival effect which has seen Fleetwood Mac and Kate Bush's music make a mighty and exciting comeback (see last week's blog for more on this!). TikTok has changed consumption habits as users create and consume simultaneously whilst having a huge impact on the charts. Could a banning of TikTok see a reversion back to the traditional tastemakers of radio? Who knows!
Of course, this isn't the first time there have been calls to ban TikTok. In 2020 the Trump administration complained about the app. That may have been for significantly less egregious reasons such as young people routinely making fun of him in short form media. Trump's efforts in 2020 were brought to an abrupt halt when a US judge chose to prevent Trump from banning TikTok after influencers took legal action against the former president.
Other countries have already taken action - In India, TikTok had over 200 million users until it was permanently and irrevocably banned over national security concerns. The country has withdrawn from the marketing completely and has also banned 58 other Chinese-created apps. In his letter, Triller's CEO Mahi de Silva suggests that 'every American parent needs to ask what this social video app knows about their children and how those signals are used to get a deeper understanding of the location, preferences, and habits of their parents and the entire family'... scary stuff. Reading that, I need to try and not give any thought to the fact that he shares a surname with a Bond villain.
So what does this mean for the future of one of the world's most popular apps? In truth, not much at the moment… It is true that there appears to be a small coven of politicians calling on people to delete the app and they're hoping to ban the app in the US completely. It could be that this movement gathers momentum and who knows… it could even become a campaign issue when the very lengthy US Presidential campaigns are fired up next year. Only time will tell…