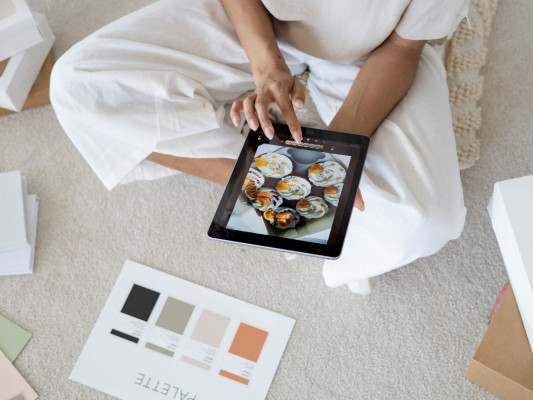 The Influencer's Guide to Making the Perfect Brand Pitch
25th March 2022
Building a following on YouTube takes time and dedication. In order to maintain a full-time career as a social media influencer, you'll need some support which can prop you up financially and increase your reach. Finding a good brand partner can do exactly that as well as help to build your credibility. Your main tool in getting a decent brand partner is your brand pitch; it needs to be carefully crafted, engaging and concise. Here's all you need to create the perfect brand pitch.
Contacts
When reaching out to brands, it's best to try and do so to a personal email address as opposed to a general enquiries address. You can often find personal email addresses on social media channels, official websites and LinkedIn can be useful to find the social media and marketing managers for the brand you're reaching out to.
Subject Line
Every brand worth reaching out to will always be inundated with emails and they won't have a lot of time to read them. Most will go unread so the subject line should create enough interest to get them to open your email – then you're in with a shot. So, get creative with it, draw them in whilst giving as much information about what you can offer them in just the few words you have for a subject line – try telling them what the reach of your videos is and show them that their brand can be advertised in front of all those people in every video they support.
Research
Make sure you know your stuff. You should do extensive research into the brand you're contacting before engaging in a conversation about a brand partnership. A good place to start on this research is the company's social media streams – see what influencers they tend to engage with; perhaps they favour Instagram users over Twitter, in which case be sure to tailor your pitch towards Instagram. By going through their social media, you'll get a good idea of their target market as well as picking up on the brand voice which could help you to show them you have a similar ethos and connect your brands.
Body Text
Don't waste time in your email – get straight to the point as you only have a limited amount of time before they might move on to the next one so don't bother 'hoping they're well', they're probably fine – don't worry. Make sure you cover who you are, a link to your social channels, examples of relevant recent content and why you want to work with this particular brand. Once you've drawn them in with the basics you can get into some data to back up what you've said – show them that you're credible and can deliver. You could display your channel growth, average monthly views, engagement rates and conversion rates. Your conversion rate might be an especially good metric to include as it shows brands that your content inspires action, and your viewers are likely to check out the links you provide.
Brands will want to know that as well as having a good work ethic, that you have some business savvy. Pitching to brands that are relevant to your content and appealing to your target audience and their target market shows an understanding of how your partnership could work.
Sign-off
In brand pitch, even the signoff is an important tool – don't overlook it. It's a good opportunity for a call to action, encouraging the next steps towards your partnership. Perhaps aim to set up a meeting either over video chat or in person and be clear and specific about what you'd like to accomplish in that meeting. It's best not to bring up the financial aspect of the deal at this point but come up with a pricing model and negotiation strategy for your meeting.
Always make sure you double check and triple check your pitch before sending it off! You don't want to misspell their name or send off an email riddled with mistakes; this is essentially a job interview, so you need to sell yourself as a detail orientated and business-minded influencer. With any luck, you'll get that positive response and you'll be on your way to a brand partnership.