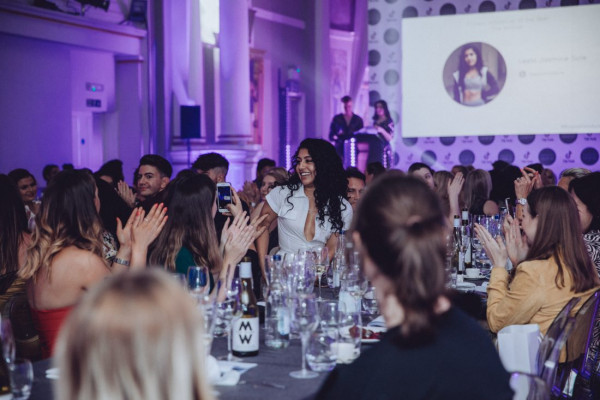 The Blogosphere Awards 2022
26th May 2022
Nominations for the Blogosphere Awards are now open! The annual awards celebrate the best influencers and best influencer brand campaigns of the last year. There are 22 influencer categories including Fashion, Beauty, Fitness, Parenting, Travel and many many more. This year, SyncVault are also sponsoring the coveted Vlogger of the Year award as well as bringing one of our artists along to perform at the awards. Keep an eye out on our social channels to see who it'll be!
There are also 12 brand categories in which you can nominate your favourite brands for influencer campaigns they have run in the last year. You can nominate any influencer brands you like, however they will have to provide evidence of the impact of the campaign - this can be in the form of sales figures, engagement or social media figures. Brand categories include Travel Creator Campaign, Gaming Creator Campaign, Talent Management Agency and Influencer Marketing Agency.
The Blogosphere editorial team will go through all of the nominations and make a shortlist of five nominees for each award - the winners will be decided based on a variety of factors such as writing style, online presence, diversity and creativity. The shortlist will be selected only on the basis of the quality of the content, not the number of nominations. Previous winners include Suzie Bonaldi for Influencer of the Year and Adam Frisby, founder and CEO of The Style was recognised for his fashion collaboration with Lorna Luxe. Check out Blogosphere's video from last year's celebrations.
And then of course there's a ceremony; this year the awards will be held in London on the 22nd of September. All finalists will be invited to attend and winners will be announced and awards given out. It promises to be an evening of glitz and glamour. The winner of each category will be interviewed by the Blogosphere team and feature in issue 25 of the magazine. The winner of the big prize of the evening, Blogosphere Creator of the Year will grace the cover of the issue.
Nominations are open until the 1st of June so head to the Blogosphere website for more information and details on how to nominate your favourite influencers and brands.