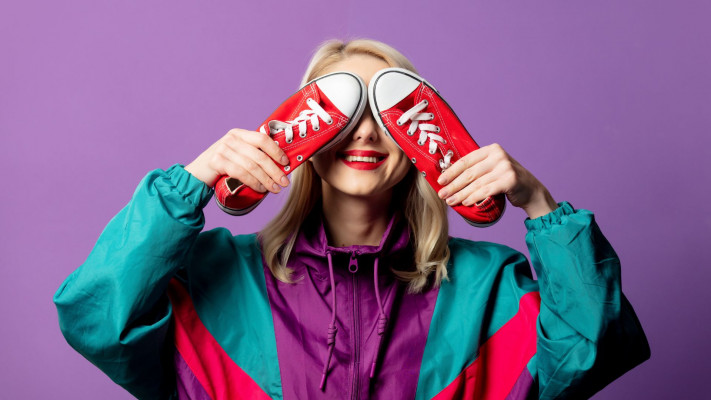 The 80s Are Back! But Why...?
09th August 2022
I saw a sign the other day which kindly informed me that after a prolonged absence, 'The Biggest 80s Party is Back'. To me, this seems to be the pinnacle of a trend which has been winding up for some time now. We've been hearing a lot about a resurgence in 80s music - Duran Duran are on tour, Kate Bush was number 1 for a while and modern pop music has certainly started to incorporate the sounds of the 80s. But why? Why have we collectively decided to go back? It could be something to do with a phenomenon known as Austerity Nostalgia.
Austerity Nostalgia is a difficult thing to explain in an easy, pithy way but in essence, when a society is struggling, it looks back to other times of hardship to reminisce. It is perhaps best illustrated by the now ubiquitous phrase 'Keep Calm and Carry On'. It's widely known that this was a poster produced by the British government during the Second World War to boost morale during the Blitz. In fact, the poster never entered circulation during the war - it was quickly deemed to be condescending and it was scrapped. Until… 2008. As the economy suffered - seemingly out of nowhere - this phrase, adorned by the royal crest, appeared EVERYWHERE in Britain. You couldn't walk past a gift shop in London without being affronted by tea towels, mugs and t-shirts all with the same, quintessentially British design. You could almost call austerity nostalgia a coping mechanism. The world was in the midst of The Great Recession. Global GDP had declined by 5.1% with peak unemployment at 10% and somehow, someone thought retrieving a propaganda phrase, previously deemed too condescending for the hardy British public, and pasting it all over the country, was the best way to handle it.
Another very good example is the rise of Mumford and Sons. Around the same time as the 'Keep Calm and Carry On' fad, Marcus Mumford and his band of merry hipsters burst onto the music scene donning 1930s garb with their debut album 'Sigh No More'. They managed to hit upon a niche at exactly the right time. The world was struggling and a quirky folk pop band dressed like men from The Great Depression offered something a little different and perhaps for a moment people could imagine they were living in a different time. The irony being that they were a group of exceedingly privileged, privately educated men singing about a level of poverty they could scarcely imagine.
The return of the 80s has been on the radar for some time now. With Lionel Richie's barely explicable resurgence, the Moog synthesiser's almighty comeback, and of course TV shows like 'Stranger Things', the signs were all there. But now we've reached a point where it's firmly in the public's consciousness. With the cost of living higher than ever and likely to rise further still, people are struggling - but they're turning to music to help. More specifically, they're going back to the 80s. A time that seems preferable to this one in hindsight but in fact was no picnic either… I'm told. Unemployment rose sharply as the early part of the decade was hit by recession in the US and the inflation rate in the UK rose substantially hitting record levels. A record that remained unbroken until this year…
Perhaps next recession we can soothe ourselves to some classic 90s RnB when the biggest 90s party is back. But for now, as we watch inflation soar and the price of a Freddo reaches 49p in some stores (I know...), we'll have to sit back in a house we can't afford to heat and listen to the iconic sounds of the Golden Age of music.