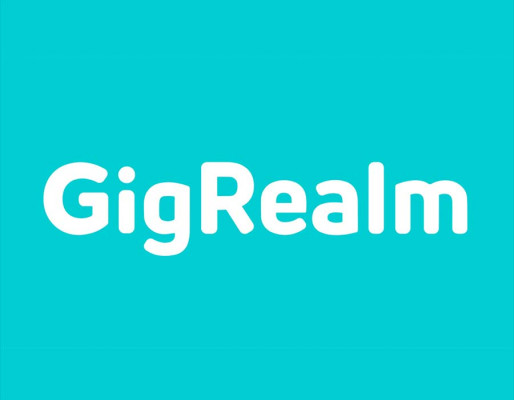 SyncVault Partners with GigRealm
26th October 2022
SyncVault are very proud to be partnering with GigRealm - the company promising artists they will 'never pay to get paid'. These days, there are so many platforms which supposedly offer artists access to paid opportunities, but often they come with a subscription fee or a requirement to 'upgrade'. GigRealm does away with all of that and artists benefit from totally free access to everything they need. In addition to finding the gigs they want, they can receive extra benefits from their other partners such as money off distribution, royalty collection and heavily discounted membership to unions and organisations such as the Musician's Union. Everything an artist needs to build their career, you can find on GigRealm.
It all started back in 2016. The two founders come from different sides of the industry: one an experienced musician, the other's background is in the corporate tech industry - but both observed the pitfalls and drawbacks of the way in which events are organised and how much both artists and organisers are held back. And so, GigRealm was born.
'No need to call around venues. No middlemen. No fees or commission taken. No spending weeks waiting for payments. Just immediate access to find & book gigs'
The live music sector has faced significant challenges in recent years; from Brexit to the pandemic, it's taken a hit - but the expertise exhibited in the staff has meant that they have successfully relaunched post pandemic, and have systems in place that allow UK artists to gig internationally post Brexit.
'GigRealm is here to nurture your music career, not exploit it'
All you need to do to get started is create your free profile/EPK. The more detailed this is, the easier it will be for promoters to get a good idea of who you are, the omre gigs you'll get! GigRealm will then provide you with the right gigs for you. You have the chance to manage your entire online presence from one place as well as manage your gig schedule. GigRealm is the first platform to ban pay-to-play gigs from being advertised ensuring artists are paid fairly for their work.
And the benefits just keep coming with their innovative and unique features GigContract™ and GigPromo. GigContract™ allows artists to be paid fairly through the platform and gives them added protection. The system is automatically populated when a gig is confirmed and payments are made securely and fairly.
GigPromo, another unique tool, allows artists and venues to auto-generate promotional materials to promote their gigs. No one particularly likes making promotional materials, so GigRealm makes that easy too.
'Whether you're starting out or a seasoned professional, we have your back'
If we're honest, it's a bit of a no brainer. You can ensure that every opportunity you find on GigRealm will be reputable and you'll be paid fairly for it. At SyncVault we're very excited to be working with them and helping to support the careers of artists at all levels. I'd sign up now, if I were you!