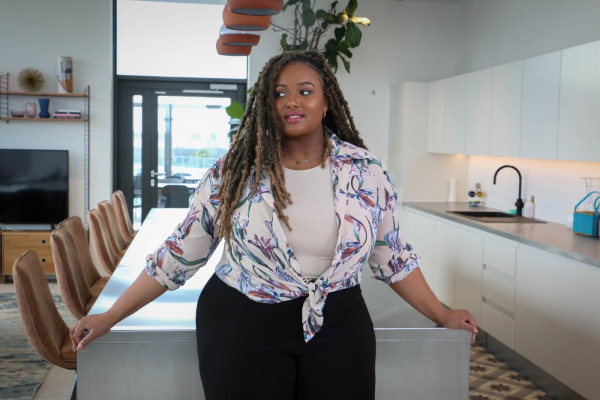 SyncVault Partners With Black Create Connect!
28th February 2023
SyncVault are very proud to be partnering with Black Create Connect this year. In July 2020, this amazing platform was created as a Whatsapp group by the founder, Alicia Richardson. This was born from her frustration at the lack of diversity in LinkedIn recruitment searches. Black professionals were consistently overlooked for roles and Black Create Connect's mission is to change the narrative.
The platform has run a number of campaigns including the LinkedIn campaign aimed at boosting the profiles of black professionals by using the hashtag #blacktalent. BCC's founder connected personally with professionals on a variety of different platforms to get them to join the fast-growing Whatsapp group. Initially the group was a community in which black professionals could connect and get the support they needed to advance their career. However, the group has evolved; with just under 500 members, the community is growing organically and members provide each other with opportunities, connect and collaborate. It's an inclusive community with champions black talent and leadership helping black professionals land new and exciting career opportunities.
But the company goes way beyond the flourishing Whatsapp group with numerous in-person meet-ups, mentorship and coaching opportunities for members to develop the skills they need and the chance to connect directly with employers. Additionally, if you're a black content creator with an engaged black audience across any social media platform, BCC can connect you with paid opportunities to create content on behalf of trusted employees and partners. You can set your rates, work to your timeframe and increase your content creation revenue without giving up any ownership of your content.

Head to the BCC website to check out their blog, meet the team and take a look at their job board. They are the first job board to connect employers to candidates through content creators. The ultimate goal of the company is to increase the number of black applicants and encourage black applicants to apply for jobs to which they wouldn't normally have access. For employers there are a few partnership packages available each with their own benefits. You can book a 20 minute consultation to discuss which one would suit you best.
You can stay updated and join the community by visiting the Black Create Connect website. Sign up to receive their newsletter and see where these opportunities can take you!
'I'm super passionate about connecting the black community to opportunities that enable creativity, so when I heard about how SyncVault helps content creators by providing a range of royalty free sounds, I was keen to connect and communicate this tool to black creatives who are constantly needing unique sounds for their content. I'm super excited to see the new content off the back of connecting black creatives and entrepreneurs with SyncVault'
Alicia Richardson - Founder of Black Create Connect