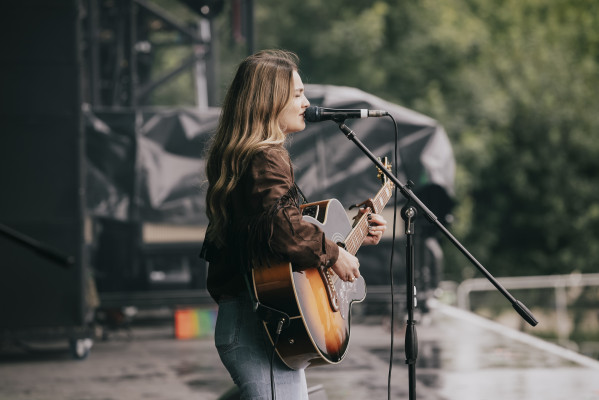 SyncVault partner with Platform One at Isle of Wight Festival
28th June 2022
The Isle of Wight Festival was back with a bang, and this year SyncVault was part of it in partnership with Platform One College of Music. Tens of thousands of people descended on the Isle of Wight in hot anticipation of a stellar line-up including Muse, Kasabian, Griff, Wet Leg and The Kooks.
The Isle of Wight Festival is one of the world's most famous events. Originally started in 1968, the festival came to an abrupt end in 1970 when an estimated 600,000 people attended the Afton site to see The Who, Joni Mitchell, and Jimi Hendrix.
Revived by John Giddings in 2002, the award-winning festival has seen an ever-impressive line-up of emerging artists and iconic legends alike including The Rolling Stones, Foo Fighters, Amy Winehouse, David Bowie and Kings of Leon.
Wight Noize – Paving the Way for Emerging Talent
Earlier in the year SyncVault partnered with Platform One College of Music on the Isle of Wight for a series of events including Wight Noize. The annual music competition sees dozens of artists apply for their chance to win a coveted mainstage slot at the Isle of Wight Festival. The finalists battle it out at a showcase gig where music industry judges critique the artists on their live performance, musical ability, stage presence and song writing.
All of the artists delivered incredible performances, but it was singer-songwriter Beth Brookfield that stole the show with her perfect blend of hooky indie pop paired with dreamy slide guitar.
Runner up artists Greek Tragedies, Chicks and The Optimists were all invited to play on the Platform One Stage, and all the Wight Noize finalists have been awarded SyncVault campaigns to help them promote their music through our creator community.