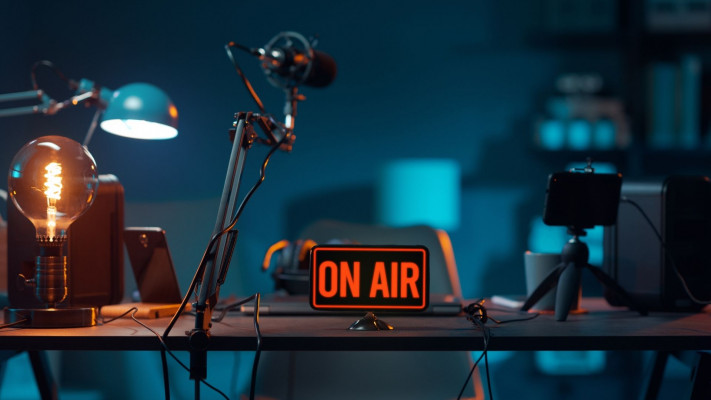 Is Radio Promotion Worth the Money for Independent Artists?
19th January 2023
The landscape of the music industry has changed drastically in quite a short period of time. The industry all but crashed during the recession in 2008-2010 and the advent of streaming both saved and destroyed music sales. It put a stop to illegal downloads and offered artists a chance to get paid for their music, albeit dramatically less than they used to be. On top of that, social media boomed and suddenly there was a new way of promoting music. Nowadays, artists don't just have a MySpace or Facebook page for people to follow, but are spread across multiple platforms, trying to find new ways of going viral. All of this means that getting your music on the radio, for many artists, has taken a backseat in their release strategies. The question is, should radio promotion still have a place in your plan?
The Process
A radio plugger is the middle-person between an artist and a radio station or taste-maker. The music PR business thrives on its mystery. No one can really quite explain why the tracks that get airplay get it. Therefore having someone who has connections to the radio industry can be beneficial to getting that all important airplay. They gather all the collateral they need with a press release and EPK and pitch their client's music to various radio stations.
The Benefits
Radio is still the best way to get your music heard and getting your music on a reputable station is financially beneficial too with Radio 1 paying £13.63 per minute and Radio 2 £24.27 per minute. Targeting specific radio stations means you can also target an audience with whom you know your music will resonate as the listenership is often quite niche. There are so many different radio stations that you could argue that it's quite an effective and efficient way to market your music to new listeners. In addition, getting in the good books of the key taste-makers can never be a bad thing. The biggest artists who get the most airplay are most certainly on a first name basis with all the taste-makers who can effectively make or break their career.
The Catch
Due to the mysterious ways in which the radio industry works, you can never know if your radio plugger will be successful - they simply cannot guarantee results. Yes, you might hire a plugger who has better connections and they might therefore gain more traction on your track, but the fact is that you could end up spending money (typically £800-1500 per single) on something that could yield no results at all.
The Alternative
Chances are you're already engaged in various different promotional activities. You'll most likely be across all social media, perhaps with one preferred platform, trying to get as many people to see you and click through to your music as possible. The value of social media and content creators cannot be overstated. Platforms such as SubmitHub allow you to submit your music for consideration on blogs, YouTube channels, Spotify playlists and even to specific content creators who like to promote new music. The people who run these forums will prove to be an invaluable part of your network. You can also do the job of a music publicist yourself. Collate a list of all the blogs and playlist you like and want to be on and email them all individually; connect with them, make it personal. It doesn't cost them anything to promote your music, so make them like you so much that they think 'why not!'. If you take the figure I quoted earlier (£800-1500 per single), you could spread your music far and wide using SubmitHub with £800's worth of credits. Spending some of that money on professional press shots or a live session video to go alongside your release could be a better use of your money. You know what you're getting if you do that.
The perfect use of that money would be to run a SyncVault promotional campaign! You can get your music in the videos of our community of verified content creators. We have a number of different campaign options available, tailored to your needs and goals. I don't want to be too 'salesy', but you can check out the options here.
The Conclusion
Radio isn't dead. The traditional taste-makers, although they have less power are still in place and getting on a radio playlist is still very much a good aspiration to have. However, as an independent artist, you have to question if it's worth the money. The budget you have for your single release could be better distributed at this point in your career. One day you'll have a label to foot the bill. So for now, spend your money elsewhere!