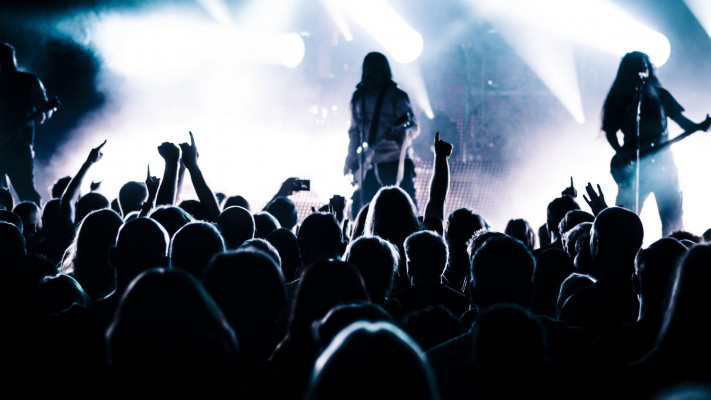 How To Tour on a Budget
06th October 2022
Whether you like it or not, gigging and eventually, touring is a huge part of an artist's career. These days, your fans will be all over the place - not just in locations convenient for you to gig. So once your career reaches a certain level, you'll need to hit the road and engage with fans from all over! But of course, this does not come cheap - you need to sleep somewhere, pay for transport and move all that kit around. It would be nice to do it in style and at the height of luxury and maybe one day you will; but when you're starting out, you need to tighten those purse strings and think about how you can tour on a budget.
Route Planning
One of the most significant overhead costs for your tour is fuel. You don't want to do more mileage than is required. Not only will this simply cost you more money, but it makes it more tiring for everyone involved. You can be driving half the day every day and then attempt to play a decent show in the evening. Try to book gigs that are fairly close together - perhaps there's an area in which you know you have a lot of fans and you could stay for more than one day, playing different venues; anything to minimise the travel time.
Accommodation
Accommodation is another one of the big expenses. A good night's sleep is imperative to the success of your tour. You can't put on a good show running on a few hour's sleep a night. So make sure you stay in places in which you're comfortable. But comfort doesn't have to be expensive. A popular option for DIY tours is to stay at a friend or family member's house. The obvious benefit of this is that it's normally free if the friend or family member is feeling generous. And if they're feeling really generous they may well even provide you with food…
Alternatively, there's the hotel/hostel route. This is of course on the more expensive side but does have its benefits. When staying at someone's house, you can't guarantee that everyone will get a bed if you have a large band. If you're staying at a hotel, everyone will get a comfortable place to sleep. No matter where you are there are always good budget options for hotels or hostels.
Particularly in Europe, venues sometimes have living quarters in the building for bands. These aren't overly common but if you do your research you may get lucky. These are normally free of charge but can be limited in terms of facilities such as a kitchen or even a shower.
Meals
It's the daily chores that you take for granted when planning things like tours. It would be great if it was all rock n roll and you didn't have to think about food. But touring can be taxing on the body - it's late nights and a messed up sleep schedule. Staying healthy should be, if not at the top, then very near the top of your list. It's always nice to treat yourself from time to time, so maybe one or two meals out would be good but think about where you can stop at supermarkets and gather ingredients for a hearty refuelling at your accommodation.
DIY
One day, you'll have a tour manager and a driver to do all the bits of organisation you don't want to do - it'll be great. You won't have to think about route planning, booking gigs and your private tour chef will handle all your nutrition. But for now, whilst you're on your budget, it's good to be your own tour manager. Sharing managing and driving duties amongst the crew or band members helps to spread the load and everyone can feel like they're mucking in and you're all in this together - which can only be good for morale!
There you have it. A few tips to help you on your way to get touring on a budget. You always want to give your fans as many chances to see you live and connect with you personally as possible and touring is the best way to do it. Don't forget, you should be pulling in a decent amount of income from these tours - so it's worth thinking about touring as soon as you have the fans to fill venues and the money to get on the road!