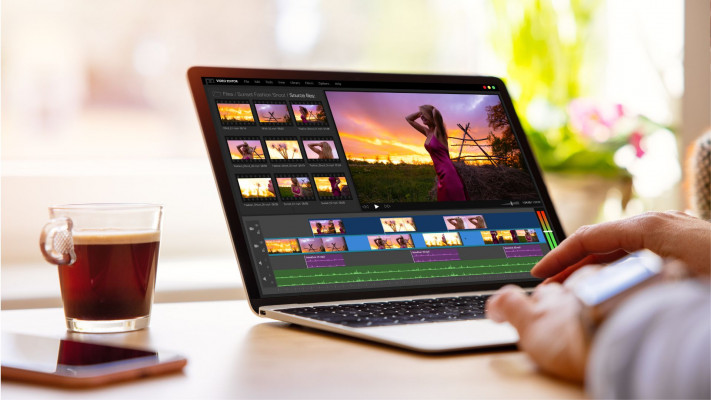 How To Promote Your Videos
26th July 2022
Content Creators work hard. It's easy to look at someone who posts videos for a living and say that they don't but the truth is that a lot of hard graft goes into building a channel and consistently posting videos that people connect with. But making the videos is only half the job. You need to promote them properly too. Here are a few ways to promote your videos across multiple channels and boost those views and subscribers!
Facebook Groups
When Mr Zuckerberg first started Facebook, I can't imagine he ever thought it would be a place for professional content creators to support each other and grow their careers together - nonetheless, the creator community is very much thriving on Facebook. There are countless groups where creators share videos as well as top tips on growing a brand and a channel. It's a great way to grow your network too. If you look back a few weeks in our blog, you'll find a whole article about collaborating with other creators - Facebook groups can be a great way to meet like minded people. Oh hey, here's a thought! Why not join our Facebook Group?!
Instagram
Promoting across multiple platforms is a must! Very rarely these days will you find content creators who only operate on one platform. You can have your focus or your favourite of course, but ultimately, the more spread you have the more chances there are for people to find you. Instagram is a good one on which you can post snippets of your latest video and providing a link in bio can help to maximise those click-throughs, which we love to see…
YouTube
It might be easy to overlook promoting your videos on YouTube itself, but there are a lot of inbuilt ways to help users find you. When Justin Bieber first rose to fame, he claimed he'd tag his videos with totally irrelevant hashtags in the hope that they would appear in random searches - these days I believe YouTube have somewhat clamped down on this kind of thing, but it was a clever way to get noticed at the time - what a genius he is… Make sure to also add end cards on your videos - this might encourage users to go on a binge of your entire channel! And of course there's that classic 'Don't forget to like and subscribe!' - the YouTuber motto. It's important to prompt people to take action so join everyone else and say it!
Email List
Talk to a teenager and they'll probably tell you that email marketing is dead. Despite them thinking that they know better, they are in fact wrong. Building an email list should still be an important part of your promotion strategy. It's enormously beneficial to not have to rely on a borrowed audience and own your audience instead. Add a link on your website or on your socials which allows people to sign up to your mailing list and create specific email marketing campaigns for your videos. Make sure your mail-outs don't become stagnant with the same style of promotion every time you release a video - include other news about your channel or your other activities and you can push certain videos every now and then.
There's always plenty of promotion to do when you publish a new video. Think of creative visuals for all your promotion too. If you're not showing a clip of the video, make it eye catching and engaging. You're sure to be growing your channel in no time!