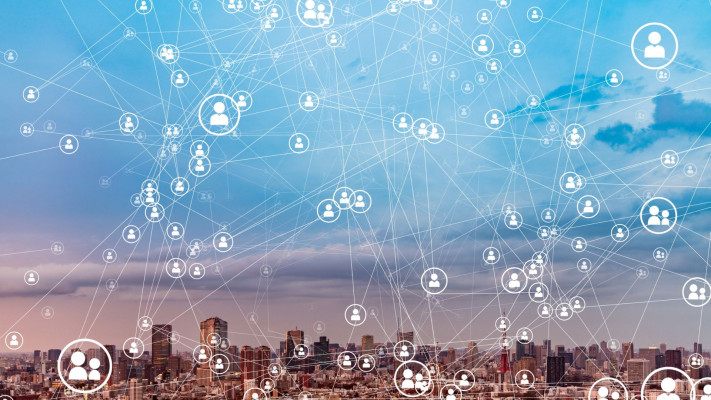 How To Network in the Music Industry
28th July 2022
The music industry is one big community, filled with loads of like minded people. So although you may not like it, networking is a crucial part of a career in music. It can help you find collaboration partners, get on the radar of a company you want to work with and you may make some friends along the way - it certainly is a necessary evil of our industry. But it doesn't have to be as arduous as it seems! If you make sure you're picking the right events and you turn up prepared, you'll find networking events to be productive and useful every time. Here are some tips on how to get the most out of every networking event you go to
Find the Right Event for You
With such a large number of networking events going on all the time, it's important that you find one that will be beneficial to you. Think about what you want to get out of the event - are you looking to connect with a publishing company, find a few songwriter partners or talk to music supervisors? Whatever your goal, it's likely there's a bespoke event out there for you. Therefore the first rule of networking is to find your target audience or customers. You must always remember that everyone there has a similar goal, so be someone that they want to talk to too. A diverse event can definitely be beneficial as you may find someone you didn't know you needed but in general search for niche events so that everyone you speak to is relevant to you. You may even be able to do some research into who's going to be there. Some events do provide a guest list, so you can see if there's anyone with whom you really want to connect.
Prepare Yourself
Networking events can be intense and fast paced. Have a little elevator pitch which introduces you and what you do and practice it! It sounds silly, but go through it over and over again - stand in front of a mirror and deliver your pitch until it's second nature. You can think of it like a verbal CV if you like. Talk a little about your previous experience, what you're doing now and what your goals are. Get as much information in there as possible without waffling too much. It's also important to have business cards. There's a little bit of debate these days about whether or not to get business cards - are they outdated? Does anyone really have them anymore? The jury's definitely out on that one; if you don't want to carry around business cards there are lots of alternatives out there which could work just as well. Personally, I like having physical cards - it means I have a pile of them to work through after the event.
It's Not All About New Connections
This is an important point. It goes against a lot of what I've already said but it's easy to get tunnel vision and only talk to people you don't know. However, another great benefit of networking events is that you may run into people you already know, perhaps from similar events. It's just as important to strengthen existing relationships as it is to make new ones. Seeing a few familiar faces may help you relax a bit and maybe… just maybe enjoy it. Strike a balance though - there's no point going and only chatting to your pals all evening.
Confidence is Key
I found it deeply concerning that confidence in life is so important. Networking is awkward, it's difficult to just strike up a conversation. My boss is an unstoppable force at networking events - it's difficult to not just watch in awe as he inserts himself into conversations and works the room. I asked him once how he had the confidence and he just replied that everyone is there for the same reason; everyone is looking to talk to new people and make new connections so you shouldn't be shy about just speaking to people. You already know what you're going to talk about! Try and strike up a conversation as quickly as possible too. The longer you wait, the more you'll build it up in your head and the more self conscious you'll feel about standing around feeling awkward. However, if you are standing around feeling awkward, have a scan of the room and see if there's anyone else who looks like they might be there on their own and feeling a little awkward - they could be a good start.
Talking Points
Yes, networking is first and foremost about making business connections. But you have to remember that business is built on personal relationships. It could be that the most meaningful and useful connections you make are the ones with whom you barely discussed business at all. In the music industry, there are so many competent and brilliant people that that might not be enough to get you where you want to be. So be personable and friendly; have a number of small talk topics ready. It could be that towards the end of the evening, everyone is networked out and they just want to discuss Love Island or who kicked the ball best in the game last night (I don't watch football, I don't know what people say about it afterwards).
Follow Up
What's the point in making all that effort and probably spending all that money on a few drinks only to fail to follow up on all the connections you made? I won't leave you in suspense, there's no point if you don't follow up. Hopefully, you'll come away from your networking event with a bunch of business cards, a page on your notes app of email addresses or maybe a napkin with hastily scribbled contact information on it. Whatever the method was, work your way through the connections you made and get in touch! It's a good idea to take a pen along to the event and note down some facts or talking points for each person you talk to so that you can include these when you speak again. This may make them more inclined to reply.
I think you're ready to get out there and network! Even if you feel the first one doesn't go so well, persist! You'll be a pro networker in no time at all. Good luck!