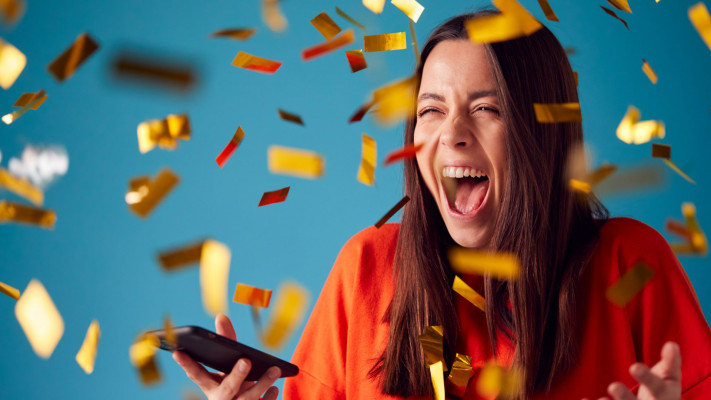 How To Nail Your Social Media Giveaway
02nd November 2022
I have been tagged in so many social media giveaways, I can't keep track. As a result, I've become aware of so many brands that I otherwise wouldn't know about. Brand awareness is just one of the many benefits of hosting a social media giveaway. Perhaps the only real downside is that you have to give away all those lovely things instead of keeping them… However, the mere fact that you're giving away free things isn't enough to make sure it'll work. You want to maximise the benefits such as brand loyalty and recognition and hopefully gain some followers. Here are some tips for making sure your social media giveaway is the best it can be!
Why?
Having a really clear reason for why you're hosting the giveaway will help you to form a really clear strategy. Every plan you make needs to be geared towards achieving your goal. So if your reason for the giveaway is to gain more followers, you can formulate a strategy that will help you get there.
Where?
Of course, you could host your giveaway on multiple platforms; this may have some benefits including an expanded reach - but ultimately it's best to focus on just one. That's not to say that cross-promoting isn't a good idea, but it'll be easy to get confused if you're trawling through submissions on multiple platforms. So pick the platform on which you're trying to focus. Perhaps you want to grow your following on TikTok - you can tell your followers on Instagram to check out your TikTok. This would be a great way to build a following on any new platform.
What?
It may seem obvious, but you need to pick the right prize. Make sure it's relevant to your brand and something your followers would actually want to win. If you're a fashion creator, it's no good trying to give your followers camping equipment! If you have to spend a bit of extra time thinking of the right prize, take your time - it's important!
When?
Creating a realistic timeline is crucial. You want to give your followers enough time to enter and share your post around, but you don't want it to be forgotten about. Most giveaways need only be a few days to a week long. If you go for a longer duration, think about inventive ways to remind people.
Entries
If all goes well, you should be getting a whole bunch of entries! Keeping track of them can be a daunting task. But it's crucial to the success of your giveaway that you have a clear and easy system for doing so. Firstly, decide on the rules. Commonly, entrants will have to follow your account, comment, and share the post to their story. An obvious, immediate benefit is that the engagement on that post should be massive. Secondly, you'll begin to achieve your aim with new followers. You can create an entry form on your website or use a giveaway service which makes tracking entries super easy.
The Winner
You don't want anyone to feel like you're hiding anything from them. Make sure all details of how you're planning on picking a winner are visible to everyone. Are you going to pick one out of a hat, or meticulously go through every entry and decide based on certain criteria. If it's the latter, outline those criteria. It's also important to tell everyone when they can expect to hear who's won. And once you've announced the winner, showcase them! This adds a nice personal touch to the whole affair. Make sure you have their permission first of course.
Visuals
Everyone loves free stuff. But as I mentioned above, the promise of free things isn't always going to be enough to get people to enter. The visuals you choose are equally as important as the prize itself. You don't have to clutter the initial graphic with all the entry requirements, just make the announcement of what you're doing enticing. If people want what you have to offer, they'll check out the rules - pop them in the caption.
If you make sure that all of these things are on point, your giveaway is bound to be a roaring success. You can increase your following and brand awareness all in one go!