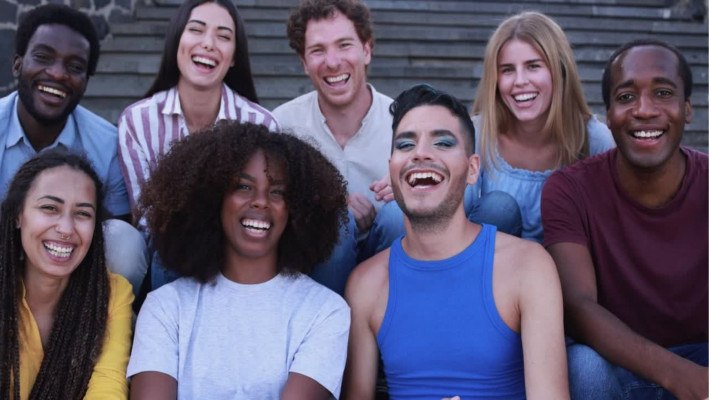 How To Nail Creator Collaborations
12th July 2022
Growing your YouTube channel and gaining subscribers can be difficult - particularly at the beginning. One really good way to reach new potential subscribers is to collaborate with other creators. You can choose to see creators who are doing something similar to you as competitors, or you can see it as an opportunity! You can grow together and there can be a crossover in your subscribers. Growing your network and building professional relationships can never be a bad thing too! So here's a guide on how to get started with collaborating with other creators.
Find the Right Collaborator
The first thing to consider is the audience size. It's good to aim high but remain realistic. If you've got a few thousand subscribers, there's not a lot of point in reaching out to someone with several million. It might not do any harm but it's unlikely you'll get a response so best to aim your efforts at someone more on your level. Reaching out to creators who are on your level means that both parties get something out of the partnership. If you have 1000 subscribers, you can probably aim to find creators with between 500 and 5000 subscribers.
So how do you actually find these creators? You could trawl through YouTube, searching for the content you want to be involved with; you could use Channel Crawler. You can search by category, size, total videos and other filters. Of course the key to having a successful channel is finding a niche - it's possible you'll find someone who does the same thing or something similar but it wouldn't be a bad idea to find someone who does something slightly different. This could maximise your chances or gaining a few of their subscribers because you're giving them something they're not already getting. But it's a fine line to walk, you don't want to confuse your subscribers by doing something totally left field.
Reaching Out
Remember that you're really trying to make a connection here - you can't treat this as just a business transaction. Do your research into them, find content of theirs that you like and tell them! Make friends before you talk about work.
Make sure you have an idea of what you want and what you want to do before you make the step to reach out. Whether you're emailing or messaging on social media, this shouldn't be a casual expression of interest - brainstorm ideas before you write your message and give a clear indication that you know what you're doing. They won't want to work with you if it doesn't seem like you can drive the idea and offer them something from a collaboration so go in with ideas right off the bat. Outline why this partnership would be beneficial for them, you can talk about your demographics and the kind of content you want to make. Make it easy for them to say yes!
Pick a Video Style
Everyone has their preferred style of video. It could be that both of your styles steer your collaboration towards a certain content type. So consider how your collaboration will work. Will you meet in person and film two videos together to go on your respective channels? This would work well for physical activities or challenges or videos with a larger set. This way of doing things helps to form stronger connections as you'll have more time together and it's more personal than meeting on a call. You could film your scenes separately and send your clips back and forth for editing to create one video. Editing one video means that your collaboration lasts longer as you'll have to talk about the edits as you create them. There's a great opportunity for learning about other creators' processes as well. If you both prefer your own system of filming and editing then you can also go for a hybrid collaboration in which one creator appears in the first half of the video and the other in the second half.
Set a Schedule
Always remember that the job of a creator first and foremost should be fun. However, they also take time to plan and execute - so be realistic about the timeframe. Obviously it's entirely up to you when you film and edit the video - and this will of course depend on your schedules. However, if you've chosen a collaboration which has generated more than one video it's a good idea to make sure that all the content goes out at the same time. Perhaps there are two parts and you can ask viewers to watch the next part at the end of the first video. This will only work if both parts are released together.
Promotion
As with any piece of content, the job isn't done once you hit publish. But the promotion of your video(s) is even more important when you're collaborating with another creator. As I mentioned above, one of your primary goals in doing this is to form long lasting professional relationships with other creators. You might want to work together again in the future so make sure they see you're putting in the effort even after the content is published.
There are lots of ways to promote your videos - check back in next week for some top tips on that. What's that? You want a teaser? Oh fine, twist my arm… here are some good ways to promote your videos:
Facebook Groups - there are a large number of online communities of creators who support each other, sharing ideas and content.
Instagram - You can post snippets on instagram and links in your story!
YouTube - there are lots of ways built into YouTube itself that can direct people to certain videos.
I've said too much already, I'll ruin next week's blog!