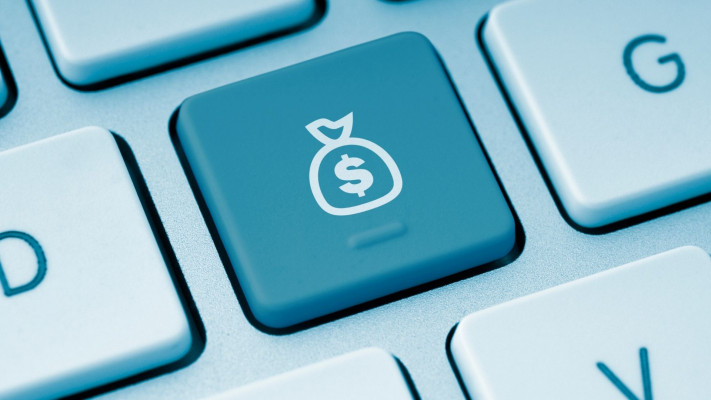 How To Make Money As a YouTuber
29th March 2022
We hear a lot these days about YouTubers making a very comfortable living from content creation and of course some who make millions! But the truth is that getting to that level takes dedication, consistent work and a good helping of luck. YouTube revenue relies very heavily on AdSense meaning YouTubers are essentially paid for each ad view on their channel. The amount paid for these ads might vary depending on a variety of factors and the cost per thousand views (CPM) may vary depending on what is being advertised. On average, most YouTubers make between $3 and $5 per 1000 views through AdSense. If you have a large subscriber base and your video reaches more people then those $3 - $5 payments start to stack up pretty fast. If you're looking for consistent income from YouTube, it's best not to rely on AdSense as the YouTube algorithm is affected by loads of factors, many of which are totally beyond your control. So here are some other ways to make money as a YouTuber.
YouTube Partner Programme
The first thing you should do is join the YouTube Partner Programme. As a member of this programme you'll gain access to multiple extra income streams and monetisation features such as AdSense, YouTube Premium Revenue and SuperChat payments. In order to qualify for the Partner programme you need a minimum of 1000 subscribers and 4000 watch hours within the previous year. As a YouTube partner, your channel will be subject to a little more scrutiny. You'll need to follow not only the YouTube Partner Program Policies but also the Community Guidelines whilst staying on the right side of copyright laws.
AdSense
As mentioned above, AdSense is the primary source of revenue for a lot of YouTubers and it can be very lucrative if your channel is big enough. You also need to be creating content that brands want to advertise on. If you're releasing controversial videos then chances are brands will not want to be associated with you. It's super easy to sign up to AdSense; just follow their handy guide.
Channel Memberships
Fans becoming channel members is a great way for them to show their continued support. They commit to automatic monthly donations. Similar to platforms like Patreon, this support can help YouTubers make videos full time with a regular income. Keeping members interested adds work to your load as you'll need to offer them member benefits such as exclusive Live Chats with you. All memberships on YouTube cost $4.99 but you can upgrade to a tier system which allows members to pay a specified amount for different benefits.
YouTube Premium Revenue
Late last year, YouTube reported that 50 million people were YouTube Premium members which entitles them to ad free viewing. Now, I'm sure you're thinking it's odd that you should encourage people to become members when they could be taking your AdSense income away but YouTube is one step ahead of you on that one - whenever one of the 50 million Premium Members watches one of your videos, you get a portion of their subscription fee. As an added bonus, this feature is automatic.
Sponsored Content
This tends to be one of the favourite income streams for influencers because unlike with sponsored content on Instagram, YouTube does not take a cut of this income. The first step is to find a brand that you want to work with. Remember that quality is important - as much as they are figuring out whether they want to work with you, you are doing the same. Once you've got a healthy list of brands you want to target, focus on making the perfect brand pitch. Read our top tips on how to create a great brand pitch here! Once you get a positive response from them it's time to make a deal. Sponsored content is one of the most expensive types of advertising for brands because influencers can ask for more on YouTube than they would on Instagram or any other platform. Know your worth before you sign the deal!
Merchandise
Once you're an established YouTube and you have a strong brand, perhaps it's time to venture into the world of entrepreneurship? Your merch should represent and feed your audience's connection to you so try and make it unique. Designing and producing merchandise can be a long and complicated process. I'll give you a minute to go and read our recent article on how to get it done. Here's the link! You back? Good. Once all of that is done, promote your product in your videos. Use or wear your merch in your videos and featuring viewers who have bought and are using your product will encourage others to do the same. Don't forget to add a link to where viewers can get your stuff in the video description.
SuperChat
The key to this one is making it easy. Prior to 2017, YouTube had a fan funding feature which has now been replaced by SuperChat. Viewers can make their messages and comments more visible to the people watching your live stream. The length of time for which the comment is pinned to the top of the chat is determined by the amount of money the fan pays.
SyncVault
Another fantastic way of making money on YouTube is to use SyncVault. Influencer marketing is on the rise and SyncVault makes it super easy. Select your favourite track from our extensive list of music which is constantly added to and get paid for promoting great new music! Now, there should be a little button right at the top of this page which conveniently says 'Sign Up' - may I suggest you click on it and we can start working together!