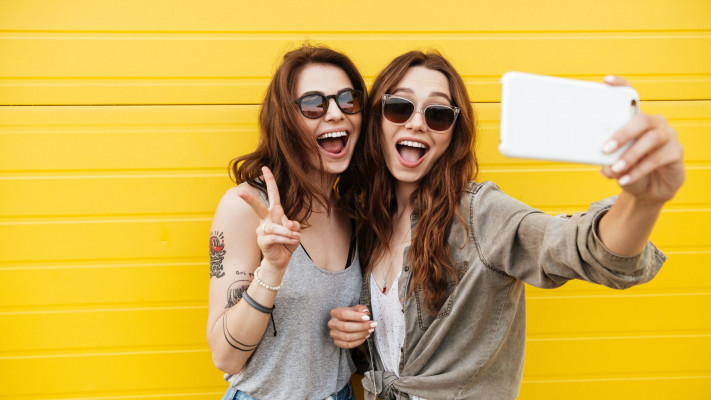 How To Become an Influencer
21st June 2022
So… you want to become an influencer? You've seen the dizzying heights that can be reached by people who manage to build a community of followers, subscribers and fans. The good news is that due to the accessibility of social media these days, it's easy to get started. The bad news is that lots of people have also seen the dizzying heights that can be reached by those who manage to build a community of followers, subscribers and fans and it can be difficult to stand out. But don't let that discourage you, if you put in the work, you can do it! Here's a guide to becoming an influencer.
Let's start with the absolute basics. What is an influencer? To put it simply, influencers are social media personalities who have a large number of loyal and engaged followers. They often establish close and personal relationships with their followers by giving them an intimate insight into their lives. The following that they have gives them significant leverage with their followers meaning they are perfectly placed for brand partnerships and other promotional opportunities. Influencer marketing has become increasingly popular over the last few years as marketing efforts have transferred to social media and brands are finding new ways to reach their target audience.
Find Your Niche
As with any business, you can't try and do everything and appeal to everyone. What separates influencers from celebrities is that they're brand is their personality. Lots of people will really like what you do, but others won't - that's just the way it is! The best way to find your niche is to evaluate your strengths and weaknesses and find something that aligns with your image. You can choose from a huge variety of genres from fitness and sports to lifestyle and beauty. Once you know what your niche is, you can tailor your content to suit your audience's preferences.
Pick A Platform
It's always a good idea to have a presence across multiple platforms but focussing on one initially can help to build your brand faster with a more engaged audience. Consider your niche and consider your audience - what are they most likely to use? If your audience is almost entirely Gen Z then it would make sense to focus your efforts on TikTok or Instagram. Think about the kind of content you want to make too. Perhaps the long form content type that is common on YouTube is more your speed, or does it make more sense for your brand to make short form content on TikTok? All of these factors will likely draw you to one platform. Whilst you're focussing on one platform, keep on top of developments on other platforms. You might find that you can cross promote and build a different audience somewhere else.
Develop a Content Strategy
One of the cornerstones of being an influencer is of course creating engaging and high-quality content tailored to your target audience. It needs to showcase that you can offer them something as a role model or a valuable resource in a specific field. In developing a content strategy, you need to decide what formats your content will take. As mentioned above, your chosen platform may dictate this to some extent - but try to find inventive ways to use the features your platform has. Think about Khaby Lame with his ironic life-hack videos - he's become one of TikTok's biggest creators by utilising other content. You can gather content ideas and inspiration from other content creators but it's also important to listen to your audience. If you're giving your followers valuable content on a specific topic, there might be topics they'd like you to cover. Equally, there might be things that you've done that didn't resonate with them. That's valuable learning for you too and make sure you act upon those things and adapt your strategy accordingly. This brings me on very nicely to my next point…
Engage With Your Audience
…seamless transition into this next bit, look at that. Interact directly with your audience. You're essentially trying to build a community here so engaging with people will make them feel like a valued part of your community. Reply to direct messages where appropriate, respond to or acknowledge comments on your content. They're more likely to be excited by your content and even share it with others which will help to grow your community further.
Consistency is Key
This is another cornerstone of being an influencer. Publishing high quality content is important, but making sure you're doing it consistently is crucial to building your brand. Aside from maintaining your community by making sure they hear from you frequently, the algorithms on any of the variou platforms reward people who use the platform most. Your content will get in front of loads more people if you're posting more often.
Grow Your Network
As I said in the introduction, a lot of people want the life of an influencer. If you get it right, it can be a great lifestyle albeit hard work. However, don't regard your fellow influencers as competition. They might be doing the same thing as you, but this can be an opportunity for collaboration once you're more established. Start by interacting with and sharing their content regularly to build a rapport. Once they've noticed you, they may well return the favour, sharing your content on their channels. When reaching out privately to other influencers in the hope of collaborating, make sure you have something to offer them too - it will need to be a mutually beneficial partnership. And offline, you can meet influencers in person! There are so many great creator events around the world. Check out our guide to creator events this year here!
Sign Up To SyncVault
And of course, you need to sign up to SyncVault. Finding the right music for your video can take it to the next level. What's more, as one of our verified SyncVault creators, you can get paid for promoting your favourite new music. It can be a great way to pad your income and help you to take your influencing from part time hobby to full time career!
So there you have it - our guide to starting off as an influencer. Check back in soon to find out how you can grow your brand from this point. Good luck!