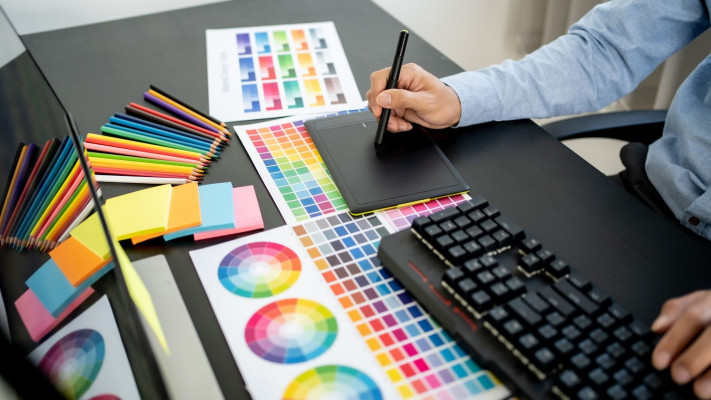 Electronic Press Kits
31st May 2022
Your electronic press kit (EPK) is a one-stop shop for promoting your brand. You need to include examples of your music as well as links to your website and socials. Put yourself in the shoes of the person you're contacting - what would you want to see from an artist? An electronic press kit is essential; whether you're looking to book gigs or land an agent, you're going to need an EPK. Here's a quick guide on what to include:
Biography
Perhaps this one seems a bit obvious, but you need to tell them who you are. Give some background into your music and your achievements to date. Every artist has a story - when and why did you start making music? If you have a recent press quote, including it could be a good way to start off. You can include details of recent gigs or radio play, whatever you like - just make sure you proof-read it!
High Quality Photography
It's always a good idea to invest in a decent photo shoot. Even if you've written the best music ever heard, a promoter may not take you seriously if you've just used a holiday snap in your EPK. Try to come up with an original and creative idea for your photo shoot that represents you as a brand. You can use a JPEG if you want, but it might be a good idea to use a PNG image instead as promoters can use it on promotional materials for the event.
Audio and Video Links
If you're trying to book gigs, promoters absolutely need to hear what you can do first. You don't have to have released music to include audio links in your EPK - it could even be a private SoundCloud or YouTube link. You can also include a well produced promotional video. It's also a good idea to prove to promoters that you know how to put on a show so consider including a live performance video.
Website and Social
Your social channels will be the primary marketing forum for any gigs you may get. Promoters will want to see that you're at least active on social media and that your message is getting through to your fanbase. The most important thing for a musician is that your audience engages - you need them to show up for your performances so always resist the temptation to buy followers. A promoter wouldn't be very happy if they book an artist with thousands of followers and likes but no one shows up to the gig. Equally, having a website and providing the link in the EPK looks professional. It's a central hub for fans and industry contacts to see what you're up to.
Contact Details
When you're trying to gain new fans and followers, you always want to make it as easy as possible for them to find you - the same principles apply here: provide your email address, phone number as well as the links to your socials. They'll look through loads of EPKs, so make it as painless as possible to get in touch.
Now What?
In addition to sending your EPK to every contact you make and every promoter and agent you want to get on the right side of, find a place to host your EPK. This way, you can maximise its reach and people can find the best representation of your brand online. The best option is on your website - you can have a dedicated page which can be public or you can hide it, only giving the link to promoters. Alternatively, it can be a digital folder to send out on its own. There's no right or wrong, it's just what you'd prefer!
There you have it, easy! Your EPK is all about your brand and condensing all your best bits into a clear and concise format. It's very important that you keep updating your EPK. You can specifically adapt it depending on to whom you're sending it and prioritise new releases. If you're stuck for design ideas, you can find easy to use EPK builders online which can help you to make an eye-catching and engaging press kit.