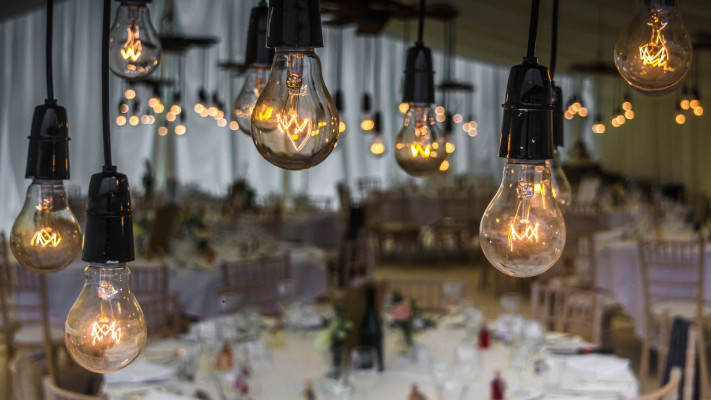 Creator Events You Don't Want to Miss In 2022
07th June 2022
There are so many great communities of creators around the world. If you're looking to improve your content, grow your network or just meet lots of like-minded people, you need to be at any of these fantastic creator events this year. From beauty creator shows to content marketing conferences, there's something for everyone.
VidCon 2022 - Anaheim, CA - 22-25 June
VidCon is the biggest creator event out there. It was first launched in Los Angeles but has since expanded and now you can find VidCon events all over the world in locations including the UK, Australia, Mexico, Brazil and Abu Dhabi. In the US this year, VidCon is meeting in Anaheim, CA with Q&As, panels, workshops, an expo and ample opportunities to expand your network. There are three ticket tiers available meaning you can buy tickets tailored to your needs. You can find more information about all of the international VidCon events and purchase tickets via their website.
Blogosphere Beauty Show - London - July 15
If you're a beauty creator, you want to be at this highly exclusive event. There are only a limited number of attendees, selected by a committee. The Blogosphere Beauty Creator Show brings together some of the UK's top brands and beauty creators. This could be a great opportunity to build your brand and create lasting professional relationships. You can register your interest here and hopefully join Blogosphere for a day of exhibitions, panels, presentations and exclusive interviews.
Thinkific YouTube Creator Summit - Online - July 15-18
Thinkific's YouTube Creator Summit is unique - it's all online, and it's all free! The good people at Thinkific just want to get their expertise out there. There will be 12 successful YouTube experts who can share their knowledge about developing a successful channel and creating a career of content creation. Learn to drive engagement and overcome common challenges that creators face when growing their channel. There will be lectures and Q&As every day and everything will be delivered to your inbox daily for you to take in at your own pace in your own time. Reserve your spot here!
Summer in the City - London - August 12-14
Summer in the City is the UK's largest event for content creators. It will take place at the London Excel centre this summer and is focused on allowing creators to form lasting professional relationships with fans and other creators alike. There are events for all types of creators, from gaming to beauty. Here you'll find all your favourite creators in the creator village where meet and greets are hosted and you can pick up some merchandise of your favourite personalities. This is one of London's most exciting events to attend as both a fan and a creator. More information and tickets can be found here!
Playlist Live - Orlando, FL - September 2-4
The 11th annual Playlist LIve will take place in Orlando later this year. The event promises non-stop interactive activities. There are six ticket options available, so head to their website to find the best option for you. There are panels, meetups and presentations - it's going to be a good one so make sure you're there!
Blogosphere Awards - London - September 22
The Blogosphere Awards, sponsored by SyncVault, celebrates the best creators out there. There are 34 categories including Influencer of the Year - winners are featured in the next issues of Blogosphere magazine with the influencer of the year featured on the front cover. The event last year garnered thousands of votes from the shortlist and with the event growing in popularity, this year promises a large turnout. The shortlist will be announced in July and the public can start voting in August. You can nominate your favourite creators (here) now and be sure to follow Blogosphere's instagram to stay abreast of all developments.
VidSummit 2022 - LA, CA - September 27-29
2022 will see the 9th annual VidSummit in LA. Their website makes it very clear that this is not a place to connect with your fans, but an event at which creators can build their network and learn about their industry. The keynote speakers not only impart their knowledge, but attend the conferences to learn and fill the gaps in their knowledge. VidSummit is for creators, marketeers and agencies, and brands. Guest speakers include Mr Beast, Derrel Eves and Jesse Riedel. If you're in LA in September, this could be a great opportunity to learn a thing or two. Get your tickets here!
Influence This
If you're a new creator, on YouTube especially - this may be the perfect event for you. You can pick up some key tips and tricks whether you've just started or you're thinking of starting up a new channel. With roots in Toronto, Canada, last year the organisers announced plans to expand into London. Keep an eye out for date announcements as there are no official dates just yet - it's likely to take place in the latter stages of the year.
Content Marketing World - Cleveland, OH - September 13-16
As a YouTube creator, it's more than likely that you have, at one time or another, been faced with a lack of content ideas. It's tough to constantly think of new and fresh content ideas. Content Marketing World is widely regarded as one of the best creator conferences you can attend. You're bound to leave more motivated than ever with fresh ideas to take your content to the next level. This conference is run by the same seasoned experts who run Summer in the City so make sure to register here - it promises to be a good one. If you can't make it in person, you can attend online from September 21-22.
New for 2021, E3 focuses on gaming and technology content. If you're interested in the world of gaming then this one is unmissable. It'll take place in LA but you can also purchase tickets to stream the whole thing online from anywhere in the world. Again, there are no official details or dates released yet but you can sign up to be the first to hear any and all news about the event here.
Social Media Marketing World
Love it or hate it, social media is an essential part of the creator industry. Whether you feel that your social media skills are lacking or you just want to learn more, Social Media Marketing World promises to be one of the most informative and interesting events of the year. You'll have access to some of the best in the business and you're almost guaranteed to come away with some useful tips and tricks to apply to your own work. Unfortunately this one has been and gone for this year, but it's good to keep it on your radar so you can grab tickets for the next one!
After all the delays and cancellations of the last few years due to the pandemic, it's great to see these events returning to full capacity and creators can once again engage with fans face to face. Whatever level you're at as a YouTuber, there's an event somewhere for you which can give you great ideas for future content or help you start your channel and make a career out of content creation.