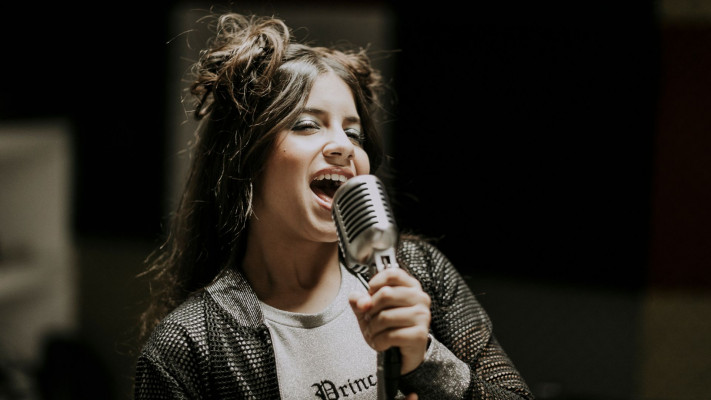 Creating a Brand as an Artist
17th November 2022
Branding has become a huge part of any musician's career. Every one of your favourite artists has a carefully constructed image and brand identity. Whether you enjoy the social media side of the industry or not, it's completely necessary to think about your brand. Here's a quick guide to creating one that works for you and shows people what your music sounds like before they've even heard it…
But before you start doing anything, you need to think about the very existential question: 'Who are you…?' Your brand needs to communicate as much about you as possible without saying it explicitly.
Personality
With the introduction of social media into the careers of musicians, fans want to know you. And more importantly, they want to trust you. If you're honest in your communications, they'll feel like they're part of your career and they'll support you. Showing your values and personality openly and honestly will also help you reach your ideal audience - people who share your values and are attracted to your personality.
Colours
Using the same colour palette is very important to building a brand. As your career progresses, using only select colours could help you to define different 'eras' in your career. Think about Ed Sheeran's music. Each album had a very distinctive colour associated with it. Use these colours on social media announcements, cover art, merchandise design, posters and your logo. It's probably best to stay clear of black and white - it's unlikely you'll stand out that way.
Theme
A theme is less cut and dry than simply choosing colours. It could be that you want to appeal to people's sense of nostalgia, posting polaroids and graphics reminiscent of previous decades. If you're having trouble choosing colours, your theme can inform your decision. You can also incorporate the theme into your fashion and how you present yourself.
Messaging
The language you use is crucial. Whether this matches your image or not is up to you and depends on what works for you. Think of how different you might argue Adele's image is to the way she communicates with her fans. She's known for bad language and yet is simultaneously seen as one of the most elegant songstresses in the world - an impressive effort from her brand and marketing team… But just as important as how you're saying things, is what you're saying. The themes in your music can help with this too. Do you want your audience to feel seen? Empowered? Inspired? Think about the impact you want your music to have on people and let this inform your messaging. When you have a clear idea of your aim, it may come naturally.
Understand Your Brand
Branding is all about perception - how people see you as a person and an artist. Everyone has a personal brand and a reputation. As a small independent artist, the music industry seems quite small; you'll often end up playing the same event as people alongside whom you've played before. So other artists and promoters notice if you turn up late, are difficult to deal with or gossip about other people in the industry. You want to be as easy to deal with as possible. Gone are the diva days - there are now enough nice people in the industry that people can choose to disregard the difficult ones.
Clearly, branding means so much more than just the visuals and colours you use. Your values, the way you are with your fans and the language you use are all part of your personal brand. But don't forget that you can reinvent yourself! As I mentioned, it can even be beneficial to do so. What's more is that people will notice when you make a drastic change to your colours or your logo - it can be a signal that you're about to do something new and you may pique the interest of your fans.