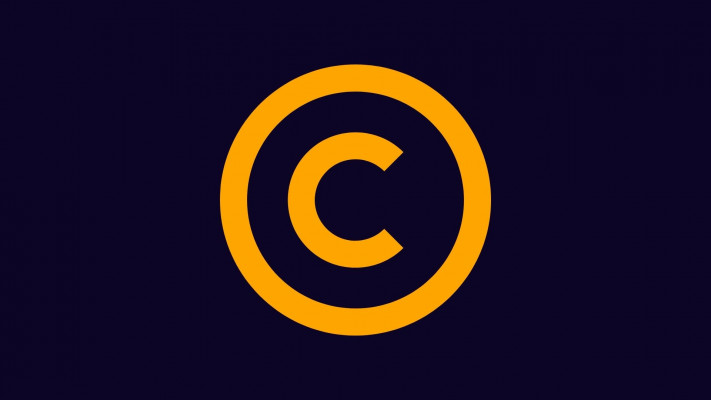 Copyright Claims and Strikes
05th May 2022
Copyright is an essential part of the music industry - it protects the intellectual property of songwriters and composers and allows them to be paid fairly for their work. As a YouTuber or content creator, it's important to have an understanding of how copyright law works. This way you can make sure that you stay on the right side of it and you're able to deal with issues as and when they arise. The two main issues you might encounter are copyright claims and copyright strikes. Here's a quick guide to understanding the difference.
Copyright Claims
Copyright claims can also be referred to as Content ID claims. Content ID is a full-automated digital right management tool on YouTube which ensures that all music being used in users' videos is properly licensed. If it finds that audio has been used without permission from the rights holder, they will receive a notification alerting them to the infringement. The rights holder can then claim the revenue from that video; they could place ads on the video to generate revenue and they could restrict your video in certain regions. It is also possible that they will choose to do nothing but it's always best to err on the side of caution when it comes to copyright. It's important to know that a copyright or content ID claim will not adversely affect your channel and the claims will only apply to the individual video or videos which have been flagged.
Copyright Strikes
Conversely, a copyright strike will adversely affect your channel. The rights holder can remove your video from YouTube. This means that its ability to generate any further revenue is blocked completely. You also wouldn't be able to monetise your videos whilst the strike is in effect and your use of the live stream feature on YouTube would be blocked. It all sounds rather gloomy, but the good news is that after 3 months, YouTube feels that you've been punished enough for your copyright infringement and the strike expires. However, if you receive 3 copyright strikes, your channel will be terminated and you'll be banned from creating another one. So, again - it's always best to only use music that you have permission to use!
What Happens When You Receive a Copyright Claim?
When you receive a copyright claim, it can only begin to be resolved when the uploader formally disputes it. The rights owner then has 30 days to respond to the dispute which they can do in one of various ways: They could simply reject the claim because they believe they still have a strong case against your use of their copyrighted work; the video in question could be removed from YouTube by way of a copyright takedown request which must be submitted manually - this leads to a copyright strike against your channel; if there is evidence that the uploader actually does have permission to use the material through a third party licensing service such as SyncVault, then the claim will be released; or they could take no action and the claim will expire at the end of the 30 days. As I said above, you want to do whatever you can to avoid receiving a copyright strike as this will negatively impact your channel and the tools to which you have access. So only dispute a claim if you're sure you're correct.
Your First Copyright Strike
Unlike with content ID claims, this process is triggered manually. A rights holder has to submit a form which includes a thorough description of the material they want to protect as well as a sworn statement saying that the uploader did not have the express permission of the rights holder to use the copyrighted material. When this request is made, YouTube has to remove the video in question; you would be notified and you can either accept the takedown request or you have the chance to file a counter-notice. Simply deleting the video before YouTube has the chance to remove it from your channel will not resolve the issue. Now, remember earlier when I said that a copyright strike expires after 3 months? Well that is true but you'll also have to complete the courses in YouTube's Copyright School - like a speed awareness course, if you will!
Three Strikes and You're Out
Whilst you're waiting for your first strike to expire, the last thing you want to do is to incur another strike. Your second strike will reset the clock on that 3 month expiry. During this period, your channel will remain on the naughty list and you won't be able to monetise your videos or live stream. Surely at that point, you'll have learned what you can and can't do when it comes to copyright. However, if you do get a third strike, YouTube will automatically terminate your account, removing all of your videos and you'll be banned from returning to the platform. Nobody wants that! So I think the safest thing to do is to only use music that you find on the SyncVault platform! It's completely claim free and every artist goes through our A&R process ensuring we only have the best music for you to promote.