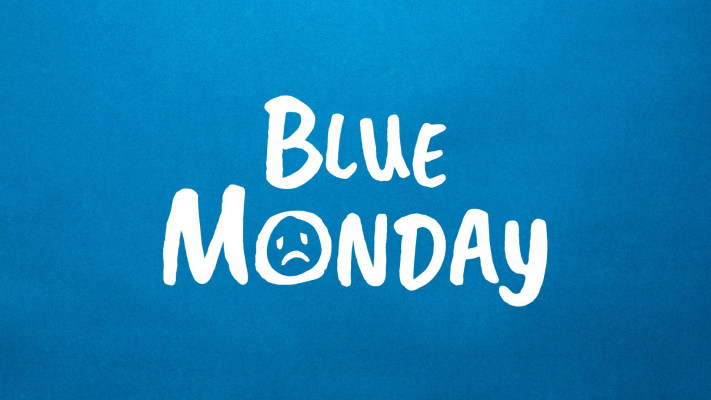 Blue Monday and Mental Health Resources
16th January 2023
Back in 2005, someone supposedly used an equation to figure out that today (the third Monday of January) is the most depressing day of the year. I have to say, it does feel like everyone's a little down today. At SyncVault, we're very aware that our users are all creatives in some capacity. Generally, creative people are more susceptible to mental health problems. This can be for any number of reasons from financial difficulties to just being the sort of person who thinks more deeply about the world than most - it's truly a bit of a curse. With that in mind, let's just take a minute to talk about mental health, on this, the most depressing day of the year.
This time last year, Britain was still in the throes of a bad bout of Covid with the Omicron variant only recently identified. The pandemic hit everyone and affected everyone's mental health in various ways with creative industries in particular taking a huge hit as the first industry to close down and the last to open up. The events of the previous two years showed that people in creative industries are more vulnerable to mental health issues such as anxiety and depression - safe to say our allowance of one form of exercise a day in the UK was not quite sufficient to alleviate the burden of being in lockdown or isolation. There's a reason we all started making sourdough, we were going insane - it's nice but not nice enough for the effort we put into it let's be real.
So why do creative people tend to suffer more from these problems? One has to turn, as always, to the media and the portrayal of creative people. The glorification of hustle culture surely has to take some blame here. We always hear about musicians and artists who struggle for years, putting in an inordinate amount of work to 'make it' - I once met a director who ate almost nothing but mouldy bread for a month because he wanted to buy one particularly expensive prop for a play he was working on. You do not need to suffer for your art. You need to have a good work/life balance - some time when you're not thinking about your next move or next piece of content that's going out. With musicians especially there's this romantic idea of an artist who can only write late at night which perhaps goes hand-in-hand with the idea of geniuses being plagued with mental illness. The truth is that it's part of the image and you do not need to emulate this.
However in recent years, the conversation about mental health has changed. People in the public eye have been much more open about their own struggles with mental health and the stigma around getting support has all but disappeared. TV shows and films are addressing mental health in a whole new way - characters with mental health issues aren't demonised which means that people are not as worried about admitting they need help.
And now, there are more resources than ever available to anyone who needs help. Here are just a few:
Help Musicians have launched a charity called Music Minds Matter. With the resources and backing of Help Musicians, they have the ability to provide meaningful support to those in the music industry who need it. They have a helpline which is open 24/7 (0808 802 8008) as well as online resources, guidance and personal stories.
The Campaign Against Living Miserably is a great resource for all. You can get advice on what to do for yourself as well as what you can do if you're worried about someone else. There's a free online chat and a free helpline (0800 58 58 58) run by trained professionals who can lend an ear when you need it most.
Just talking about what you're going through can be one of the best things you can do. The Samaritans' helpline is open 24/7 365 days a year (116 123). No matter what you want to talk about, they're there simply to listen.
Headspace helps you to relax and meditate with the claim that you will feel 14% more relaxed in just 10 days of using the app daily. You can get the first 14 days free and then pay £4.17 per month, paid annually or 7 days free, £9.99 per month thereafter paid monthly.
The main thing to remember today and always, is that you're never alone. Even if it feels like there's no one in your life to whom you can talk, you can always turn to any of these helplines and they will be a friendly ear or shoulder on which you can lean. The stigma is gone, you need to look after yourself however you can. Take the day today or this evening after work to care for yourself - crank up your favourite music and whack on a facemask; cook your favourite dinner; watch your favourite movie - it's okay to not be okay.