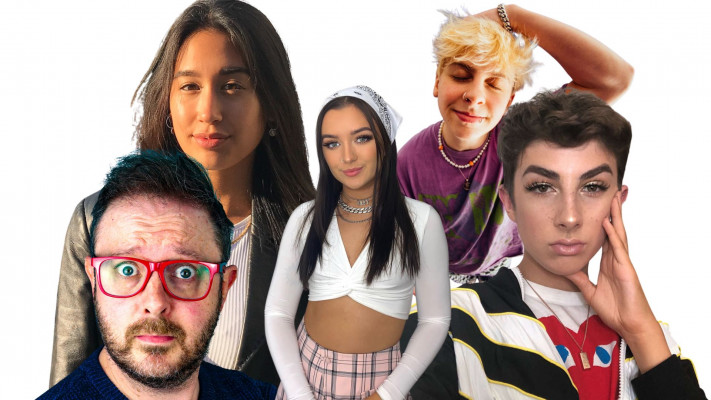 Blogosphere Awards 2022
22nd September 2022
The Blogosphere Awards are tonight! An evening where the best content creators out there come together for a night of celebration and fun. There are thirty-four categories this year, each of which drew an overwhelming response from the voters. The red carpet will be rolled out and on it will be members of the SyncVault team as well! We're very excited and thrilled to be attending this year's awards in London and honoured to be able to sponsor one of the awards that will be handed out tonight.
The Vlogger of the Year Award
This coveted award, sponsored by SyncVault will be given to one of our five nominees. Here they are!
Lewys Ball is the man behind the Looking for Lewys channel. When he's not attending the Brit Awards, Lewys can be found testing the best beauty products for his audience, roasting Met Gala outfits or challenging himself in his brutally open and honest Q & As from his audience of over half a million subscribers.
Noah is a rare talent - he's wickedly entertaining whether he's talking to camera, reacting to videos or performing his music on stage. This multi-talented, multi-faceted creator has built a community of 'Under Achievers' by being unashamedly himself. This year he's been on tour in the UK and the US, going from strength to strength. We love to see it.
The life of a travel creator isn't a bad one, it has to be said. Currently in Costa Rica, Megan documents her travels around the world from island hopping in Greece to a month-long stint in Bali. However, her channel didn't start this way. Initially we got an insight into her student life, from food vlogs to family Christmases.
Lost in the Pond
Laurence Brown moved to America from the UK 14 years ago. Having moved from city to city for a few years, he settled in Chicago with his wife. If you've spent any time in America or watched any American films or television shows, you'll have noticed the subtle differences in the cultures on either side of the Atlantic. Laurence is your guide to navigating them. With a brilliantly British take on all things American, you can guarantee a laugh as you learn with Laurence.
Two years ago, Moya moved to New York City to study abroad and Moya started her YouTube channel to document her life in the Big Apple. Sounds like a fantastic adventure. But, two years ago was 2020… This meant that her college sent her home and the channel adapted. Instead, for some time her audience got a glimpse into her life back home. From thrift shopping (when the shops opened again) to online studying and exams. Thankfully, she's back on the road, providing us with incredible travel content.