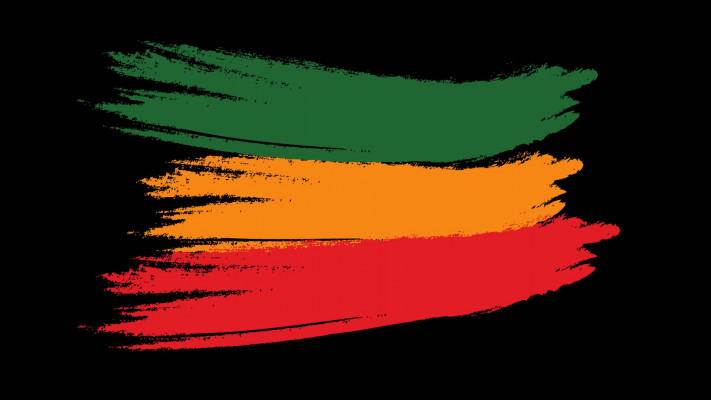 Black Music in the UK
25th October 2022
As the UK celebrates British History month, here at SyncVault we shift the spotlight on the history of black music within the UK. This area can cover a vast timeline and to respect the ones that came before my focus will begin with my timeline. I arrived in the UK from Nigeria in the 1990s, with a background in music filled with live musicians and artists such as King Sunny Ade, Fela Kuti, Ebenezer Obey to name a few.
My first encounter with Black Music came in the form of a powerful female singer Ultra Nate, on the track 'Free'. I was mesmerised by the blend of electronic music and her vocals. Little did I know, these were the origins of house music. This insight took me down a rabbit hole of black music and artists in the UK.
I started listening to the commercial sounds of soul and R&B singers that were breaking barriers on the mainstream charts such as Gabrielle, Omar, Desree, Shola Ama, Damage and the list can go on. But at the same time there was an underground sound / movement that was thriving and the name it was given was UK Garage. Stand out tracks from MJ Cole blew my mind with the use of female lead vocals on garage beats and tracks like it's a London Thing had me nodding my head as relating to the track. I remember listening to Kiss FM late at night to record shows that would play the releases so I could listen to the tracks on the way into school and then talk about it all week. That was my initiation into the London music scene.
At that time I knew I wanted to be in the music industry, I didn't know how but I was going to make sure I did it. Especially seeing UKG crossover into mainstream music with acts like Artful Dodger, Mis-Teeq, Ms Dynamite and So Solid Crew. I remember seeing '21 seconds' going to number 1 in the commercial charts and thinking yes we have made it. Little did I know there was a lot more to the journey.
East London native Wiley known as the godfather of grime - and rightly so, was foundational in the scene that brought through many household names like Skepta, Ms Dynamite, Lethal Bizzle, Kano, JME and too many others to list. But I feel what was important with this era of black music was that grime was birthed from the mixing pot of the sounds that came before it. The artist made it their own and put their own unique twist on it. Another thing to mention is that the emergence of grime occurred during the emergence of "MySpace" ; this was a free platform where musicians could upload and promote their music. The grime kids took their initiative and the rest is history.
Fast forward to the present and I can honestly say and see the impact of black music. I look back to only 5 years ago when I would try and play an afrobeats track in my DJ set and I could only play one track "Magic System Premier Gaou". Now with the likes of Burna Boy, Wizkid and Davido are releasing hits that now chart instantly, with collaborations such as Fireboy alongside Madonna and Ed Sheeran. Again I can say we have made it.
As I conclude on my journey into black music and how it has shaped the UK sound, there are genres I haven't covered such as reggae, dancehall, bashment, Hip Hop, RnB and now drill. Or how different parts of the UK embraced different genres for example Northern thrived during the 60s in the north of England. These are all important moments in UK music history that add to the fact that black music gracefully lives through time.