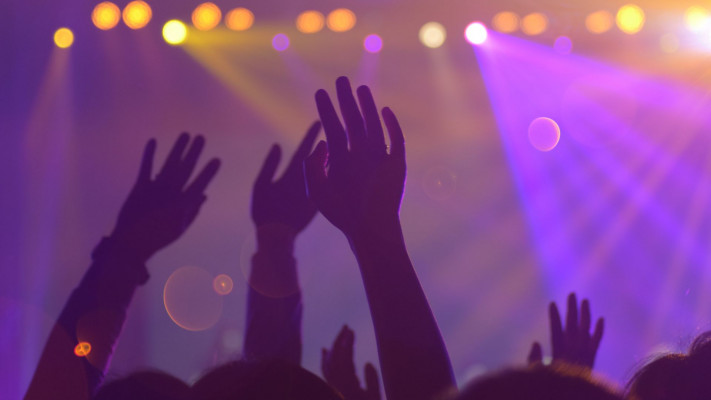 8 Tips For Building Your Fanbase From Scratch
13th March 2023
Building a fanbase can be really difficult and daunting. More often than not, artists have to start from nothing. It can be demoralising to put out music and feel like no one is there to listen to it. But you have to do it and keep pushing through. The hardest part is the beginning - once you've picked up some steam, then you can ride that momentum! There are a few different type of fans, from the ones who passively follow you to the most active members of the fanbase who help you make a living from your music; these are the fans who will buy your merchandise and make up the majority of your live audience. So, how do you get people from hearing your music for the first time, to paid up members of your fanbase? Here are some things to remember when building your fanbase from scratch.
Everyone Could Be a Fan
Everyone is a stranger at first; remember that you're trying to convert strangers into fans. Don't disregard anyone you meet or anyone who likes or comments on a post - they could become a loyal fan. The one to one interactions are more important than you think too. When you're just starting out, go and talk to everyone at gigs and connect with them on a personal level, they may well follow you on the spot and then the relationship has begun!
Social Media is Your Friend
It's easy to think that just being on social media is enough - you need to show a presence across a number of platforms for promoters and maybe labels one day. But you should be viewing social media and your best marketing tool and find ways to use it to its full potential. Just whacking a few posts up every now and then won't get you anywhere; you have the potential to connect with anyone in the world from your phone, so make sure you're providing valuable content on social media. Something that will make users stop and hopefully follow you.
Consistency is Key
I've written a great number of blogs about how to harness the power of social media and something that is included every time is the importance of consistency on social media. Your social media profile is your little corner of the internet where you can do your thing. So show yourself there! It's particularly difficult to do this when you have other things you want to be doing i.e. making music! But what's the point in making music if you don't market it properly and no one ever hears it! Creating a content calendar and scheduling posts way in advance is the perfect solution to this issue. Find out more about making a good content calendar by clicking here.
Play Live
Perhaps this seems obvious, but these days, with social media it can be easy to forget how important this is! There's no connection more meaningful than the one you make in person with people who come and see you play live. The way the music scene is set up allows you to find new fans at every gig you play. - you can be supporting artists who are vaguely similar to you and the audience may really love your music too and become your fans. So get out there, play live, meet people! It'll help with your music and your confidence too!
Collaborate!
Ever wondered why famous artists feature on other artists' tracks? It's because it allows them to tap into a whole new fanbase. Find artists in your niche, write music with them and release music together. This doubles your audience at least for that track; hopefully a few will check out your stuff too!
Don't Obsess Over Numbers
Numbers really freak me out. Don't lay awake at night thinking about how you haven't got enough followers on the various social media platforms. Anyone could go and buy as many followers as they like (absolutely don't!) but that does nothing for you. So much more important than the numbers are the actual connections there. You could have a couple of millions followers, but if none of them engage with your posts or come to your shows, then it means absolutely nothing. Focus on quality!
Patience, patience, patience…
Through all of this, all the stuff that you might feel is a distraction from the music, remember that this takes time. A lot of time. And it's all about marginal gains - aim for small improvements; one new fan from a live show, one new follower from a high quality post. That's how you can build a meaningful fanbase.
Make Great Music
This is the most important thing! Make sure your audience is interested in what you're doing. Always strive to make the best music you can; develop your product and yourself and you'll find that building your fanbase just gets easier and easier.
There you have it! It's going to take time, but remember these 8 things when you're making your connections at gigs or online and you can build a thriving and engaged fanbase which can make you money and make your living!