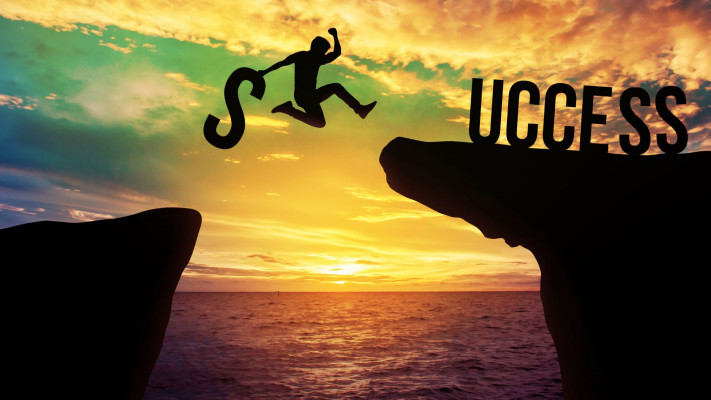 8 Habits of Successful Musicians
20th September 2022
How does one define success? Perhaps this is a good starting point for this article. What are your goals as a musician? Do you simply want to make a living from doing what you love, or are sold-out Wembley shows the objective? Now might be a good time to sit and think about that for a second - I'll give you a minute…
Done? Nice - whatever your conclusion was, you'll need to start developing habits that will set you up for success and last your whole career. Here are 10 habits of highly successful musicians.
Keep Learning
Everyone knows you can never know everything. I remember a poster at school which showed a flow chart. It said 'Are you the best?' Both the answers 'Yes' and 'No' lead to the same next step which was 'Keep Practising'. There's always more to learn and you can always improve your craft. Whether that's trying new songwriting techniques or new ways to promote your music, it's all beneficial.
Be Willing to Be Taught
As I said above, you can't know everything. So as you're learning new things, find someone who can teach you things. Don't be too proud to learn from someone at the same level as you. See what they're doing right and emulate them. Equally, they will find things to learn from you too. Together you can progress faster and more efficiently.
Be Sociable
This is a tough one for me. Given the choice I'd rather watch a movie and nap than go and see people or do things; but careers are not made in isolation. And we've all had enough of isolation these past few years to last us a while. So go to networking events and make some pals. You don't have to do the hard sell with your music - the best working relationships come from just having a good time and becoming friends first.
Be Open to Possibilities
Dusty Springfield was perhaps the first British artist to truly 'break America'. There's a story about how she got her big break. She had just played a show in the UK and got a call asking her to go to America that night and have a meeting with a label. It would have been easy for her to see her success in Britain and not make the effort to go to the US for the meeting. Of course, she did go… and the rest is history. If you put the work in, you'll get where you want to go. Just don't turn down the opportunity when it presents itself!
Give Back
No matter what stage you're at, it's never too early to start sharing your experiences. There will be so many people in the same situation who might want some kind of support through it. If you put an account of your experience out into the world, you never know what, or even who, you'll get back. You could find a new collaborator with whom you work for the rest of your career.
Don't Give Up
This is important! If you're not already, become the kind of person who never gives up. There will be massive highs and crushing lows on the way to success. But if you can stay the course and just keep pushing through the tough times, you'll get there! Make sure you're operating at your best and, as cheesy as it sounds, stay true to yourself.
Listen
This ties into the learning thing again. If your goal is to get on the radio, listen to the radio station you want to be on and figure out what it is that makes the music worthy of being on that station. Pay attention to things like the length of the track, the production techniques, the structure, the harmony. If you do this enough you can learn to emulate it. Or if you want to improve your music theory, try transcribing parts of the track and develop your ear. You can never lose by listening.
Take Care of Yourself
There's a very romantic idea that artists suffer for their craft - that the best songs are the saddest and the best songwriters can only write at 2am when they're at their most depressed. This simply is not true and it's not healthy to subscribe to these ideas. It's far more important to take care of your mind and body. Exercise helps with both and means you can stay fresh and your creativity can continue to shine through.
Developing habits like these will equip you to keep going and maintain a healthy lifestyle. Always remember that the learning is never done, even the most successful musicians in the world have more to learn.