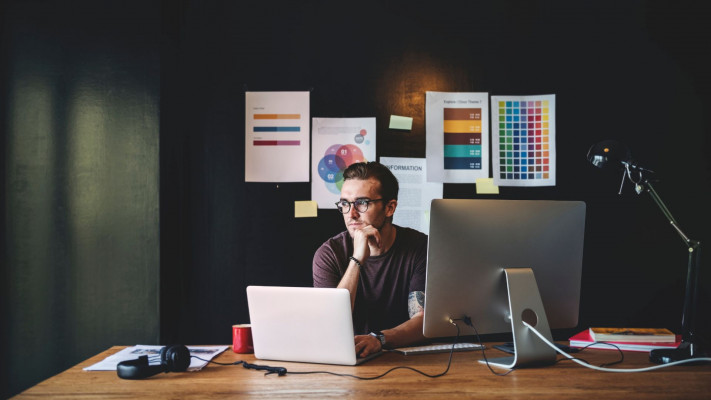 7 Free Social Media Tools You Need to Know About!
10th January 2023
Some social media channels have some great in house creation tools. But there are some other great tools that every creator should know about. By picking the right websites to use, you'll have everything you need to create great content!
Canva is your day one. If you're just starting out, get on Canva! With the free version, there are templates, stock photos and other design elements for you to use. Once you're ready to invest a little more into your career, the subscription version will cost $12.99 per month. For that, you'll get even more great creation tools including background remover, even more high-quality images and much more.
Vista Create is similar to Canva as a graphic design tool. There are more than 30,000 free design templates, 180 million photos, and 32,000 videos. There's a comprehensive music library and you can work in a team of up to 10 people. Chopping and changing between the free versions of Canva and Vista Create could give you a nice bit of variety. But if you are looking for those extra features, Vista Create has the edge over Canva, coming in at $9.99 per month.
Grammarly is an AI tool for spelling and grammar checking. Sometimes it's good to include colloquialisms and slang in your copy - in which case when it comes to spelling and grammar their our know rules. But if you're looking for error-free copy, Grammarly is the tool for you. It will scan your text for any mistakes. In addition, it's a learning tool and it will explain to you what you got wrong and how to fix it going forward.
Anchor is the industry leader for creating, distributing and monetising your podcast. The massive benefit of Anchor is that it's totally free. It has integrations with all the usual podcasting outlets as well as social media platforms. It makes distribution particularly easy and you can analyse the performance of your podcast with accessible data including engagement insights. Anchor's in-house creation tools are perfect for recording audio and video too. Everything you need for your podcast in one convenient location.
Hashtags are still very relevant to your career in content creation. Using this free tool, you can find out how widely used the hashtags you use are. It's super easy to use - just type in the hashtag you want to use and you'll see how it performs, related hashtags and the top creators for that hashtag. There is also a paid option which allows you to sign up for alerts on specific hashtags, track creators and usage patterns.
It's inarguable that video is the most popular form of medium on social media. The proof is in the success of TikTok and all other platforms rushing to make a competitor. With PowToon, you don't need a super expensive video production programme and you don't need to be a master of editing to create really high quality, engaging videos. You can use any of several templates and it's a simple plug and play situation. There are free and paid versions available from $19-99.
Animoto is another great video tool. You could choose just one of the options or use all of them for some variety, but Animoto specialises in turning existing videos or photos into slideshows. You can use a storyboard template or build a video from scratch, if you prefer. Using the free version means you will have to endure their branding on your video - there are other plans available at $24 or $74.