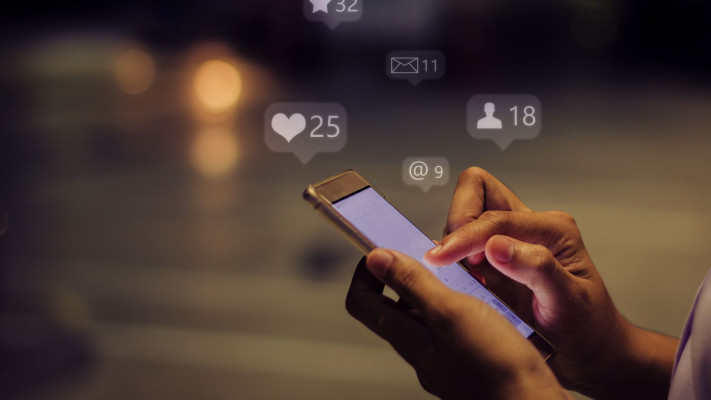 6 Tips For Building Your TikTok Audience
07th March 2023
Building an audience on any platform can be a challenge. But TikTok is a different beast altogether simply because the way in which people consume content on TikTok is different to other platforms. Getting someone to follow you can be more difficult than on other social media platforms. So make sure that when you start making content on TikTok, you're doing these things right.
ADAPT TO TRENDS
The trending sounds feature is what sets TikTok apart from other platforms. But we all know how fast trends move. Keep abreast of what's trending every day, track which ones are on the rise, following other successful creators will help you see what's popular - they won't pick up a trend if it won't do something for them. As soon as you see a new trend, jump on it! It could be gone tomorrow. Equally, make sure the trend is right for you. Don't just do every trend you see. If you're not marketing yourself to a niche audience then you're not marketing yourself to anyone.
FIND YOUR AUDIENCE
The magic of the internet these days is that no matter who you are you can find 'your people' online. You can connect with people who relate to you all over the world and you can build a community. The best way to build your community is to do something that no one else is doing. Think of Francis Bourgeois - the train spotting community is huge, there's his core community who really value his expertise. He then gained popularity for his authenticity from the wider TikTok community.
COLLABORATE
Collaboration is always a good idea. Whether it's with a brand or other creators, collaborating can get your content out to a whole new audience, helping to grow yours. For more information on how to get started with collaborating with other creators, check out another SyncVault blog. Alternatively, click here to read another one about reaching out to brands for collaborations.
BE A CONSUMER
Sometimes it can be difficult to keep coming up with great new and original content all the time. The best way to get inspired is to follow other people and see what they're doing too. As mentioned above, that's one of the ways to see the trends and it's a good way to get rid of creative block. Even if you don't do exactly what someone else does, it might spark an idea or several! So keep checking in to TikTok as a user and consumer, see what inspires you.
BE AUTHENTIC
Arguably this is the most important tip across all social media really is to be yourself. Creators are popular when they share things about themselves to an audience who can relate to them. An audience will always respond to authenticity so make sure it's top of your checklist when you start making content. Authenticity is important for all of your work. Even when you're not telling your own story - be authentic when collaborating with brands too. They want to work with you because of the work you've done on your personal brand up to this point, so don't suddenly change your voice because you're doing brand collaborations - they want you!
BE CONSISTENT
Make sure you're communicating with your audience frequently. Whilst it's more important to post quality content over a large quantity, you need to make sure you're constantly reminding your audience that you're there and relevant. Creating a content calendar will massively help with your organisation on this. If you need help doing this then click here to read our blog on creating a content calendar that works for you.
The TikTok algorithm is an elusive beast even at its best. But if you can do these 6 things successfully, you can find your people and grow your audience in no time!