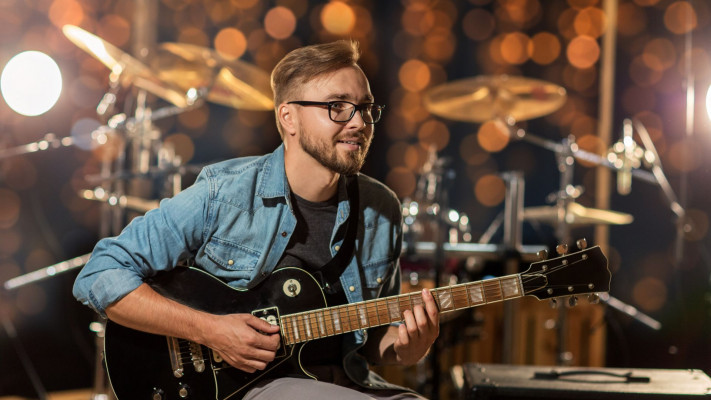 6 Smart Ways to Reinvest Your Earnings
10th November 2022
There are lots of ways to make money from your music. Famously, streaming royalties might not set your world alight but combined with gigs, merch and copyrights you could start making a decent amount. Of course, it's your choice how you want to spend it - if you want to splash out on clothes and Michelin star meals then you go for it. But there may be other ways to invest which could contribute to the progression of your career.
Upgrades
Whether you produce your own tracks or you need to make demos to take to someone else, chances are you'll have some kind of set-up at home for making music. No matter what your process is, it's good to make sure that what you're making at home is of the best quality possible. It's helpful for producers to receive a good demo from you so they can more accurately create something you'll like - ultimately this will save you time and potentially money. Having a good studio set-up will improve your output and streamline the process, jump starting your creativity. For example, perhaps you're struggling with a little MIDI controller and having a full sized keyboard could help; or investing in new mics is never a bad idea.
Product Development
Once you get to a certain point in your career, you can start offering fans more than just music. Merchandise is a great way to strengthen your fanbase and solidify your brand. You can always make merch for a minimal amount of money but it's best to do it properly and reinvest a decent amount into making sure anyone who buys your merch is happy and wants to use it.
Recording
This feels obvious… if you want to make money from music, you've got to make music. Going to a studio is always expensive but it's worth investing in a good producer - after all, the main product you're selling has to be of the highest quality. If you produce your own tracks, then maybe outsourcing the mastering might be a good idea to get an extra pair of ears on the tracks. Some session musicians might be worth spending a bit extra on too as they might come up with ideas you otherwise wouldn't have.
Personal Development
As a musician, you're selling you. So the product you need to work on is yourself! You can learn a lot for free and you can invest your time into mastering your instrument or vocal technique, but taking online courses or working with someone 1-on-1 can be very beneficial. Identify where your weak spots are and invest in improving - it'll make all the difference to your brand and to your music.
Promotion
We all know that the fun part of making music for a living is actually making the music. Unfortunately, in order to make a living from it, you have to make sure that lots of people hear it. And this means promotion. It's hard to stand out from all the other artists releasing music but you just need to find your niche - they are out there! The best way to figure out your promotional plan is to make it specific. It's not worth targeting everyone, because the sad fact is that not everyone will like what you do! Consider playlist promotion, either through a site like SubmitHub or hire a playlist promoter who has the contacts to get you into some serious playlists. Hiring a radio plugger could be beneficial too as long as you can target the right stations. Maybe you could even run a SyncVault campaign… I hear they work pretty well…
Wellbeing
Last but certainly not least, invest in yourself. Working as a musician is stressful and you need to take time to relax, recuperate and reflect on how far you've come. It can be easy to get caught up in what's next but think about what you've already done and see that your career is all about incremental progress. So treat yourself once in a while with a massage to unwind or perhaps some retail therapy may be in order… whatever it is, enjoy yourself and you can get back to work feeling refreshed.