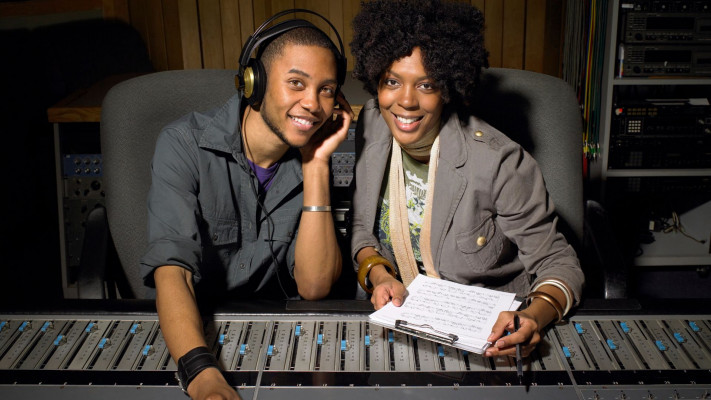 5 Websites to Promote Your Next Release
04th November 2022
It's fair to say that most artists of any kind love making their art but hate promoting it. Often it feels like a chore but annoyingly, it is a necessary evil. It requires a lot of planning and thought to think of a good promotional strategy and coordinate it across different platforms etc. There are a few obvious ones that almost everyone uses including Instagram and Facebook but here are some others and why you should consider using them for your future releases.
Your Website
It's so easy to forget to use your own website. Often it's dismissed as a place for people who are already your fans and will listen to your music anyway. But that is not the case. Whilst the main users of your website are likely to be people who have already discovered you, they're not mind-readers! They'll need some prompting too. Equally, your website is an important hub for everyone who finds you. Having a decent website exudes professionalism and any new fans will be suitably impressed upon finding it. Ideally, you'll want to put all of your activities on your website with your new release front and centre.
TikTok
Perhaps another obvious one these days, but for good reason. With TikTok you can reach so many more people than on many other platforms. User's feed posts primarily feature videos by creators they've not heard of before which means you're all the more likely to appear on the feed of new potential new fans. TikTok is now an essential part of music promotion so don't miss out on the reach achieved by their mysterious algorithm.
Getting onto reputable playlists is an important and again, often overlooked way of promoting your releases. SubmitHub is a great way of getting your music in front of some of the biggest and best curators, bloggers, creators, record labels and YouTube channels. You do get free submission credits but often these do not yield exciting results - so it may be worth spending a little money on the premium credits which will bump you to the front of the queue of submissions. Submitting with premium credits also means that the person to whom you've submitted has to listen to the whole song - there is, of course, no guarantee that you'll be featured. Reaching out to user playlist curators individually can work well on occasion and helps to build your fanbase but some curators now only accept submissions via SubmitHub.
Soundplate has a variety of uses. There are job listings, funding options, a cover art generator and you can purchase animated music visualiser videos. In addition, it's a record label - a one stop shop for an artist's career. For promotions, most artists use it to submit to playlists. Unlike SubmitHub, this service is entirely free for all with no option to be a premium user. This certainly has its benefits in terms of levelling the playing field. You can filter by genre or use their search tool for specific keywords. Soundplate is a really good way to find multiple playlists and submit in one go!
SyncVault
You really thought I wouldn't put this in...? Promoting your music through creators is a great way to maximise your reach and grow your following. We'll make sure creators promote your tracks properly, using enough of the track and crediting you properly to make sure that anyone who watches the videos can find you as easily as possible. There are millions and millions of videos uploaded to YouTube every day - the potential reach is huge. Just hit sign up to get started!
You don't always have to use the regular channels and platforms for music. Thinking outside the box will help you to stand out.