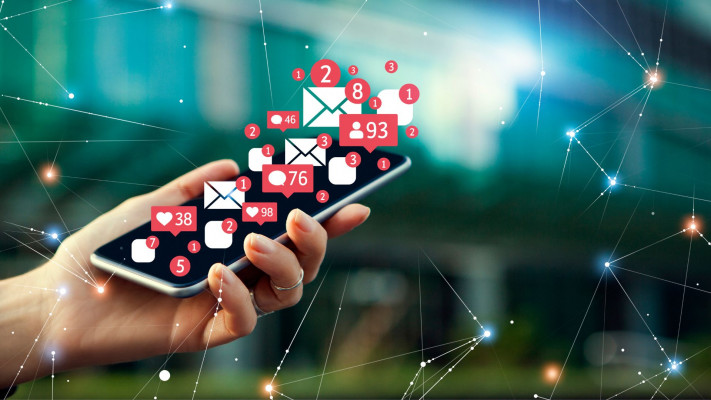 5 Tips to Improve Your Social Media Engagement
07th February 2023
Imagine if you hosted a dinner party. Imagine if all of your guests just sat there all evening watching you, never talking or showing any kind of emotional reaction to anything that happened. That's a social media profile with no engagement. High levels of engagement are crucial to the growth of your career and the algorithms love it so they'll recognise it as interesting and push it to lots more people. Here are a few tips to drive your engagement and grow your following.
Analyse Your Engagement
As with anything in this life, you've got to put the legwork in. You could come up with some ideas and just start swinging for the fence but thinking it through carefully before you go for it will massively help your chances of success. It's hard to see how well things are going if you don't know how it is to start with. So analyse where you are now. Look at the last 10 posts and figure out the average number of likes, comments, click-throughs and audience growth. All of these metrics can be found in the insights section of your posts. Once you have an idea of where you are, you can get going on a plan to improve. Also, take note of any dips in engagement; what kind of content didn't work so well, and what kind did?
Know Your Audience
I know… more research. But it's so important to know to whom you're talking. This kind of information can change crucial parts of your plan such as what time of day you're publishing, the type of content and the tone of your message. If your audience isn't comprised of the type of people you thought it was, you can either take steps to change that and appeal to a different audience or steer into it and change your own expectations. Either way, it's vital to know who's consuming your content.
Optimise Your Content
Now you have all this data, you can get to the fun part, thinking of and creating the actual content to share. You need to be clever about it - think about the kind of content which drives engagement and inspires people not only to like, but to follow, comment and save your posts. When people save your content, the algorithm notices that people like it enough to keep and it'll be pushed out to many more people, increasing your reach which will help to increase your following. This is why 'Top Tips' posts can be good. So when we repurpose this article into a social media carousel, people can read it and come back to it if they save the post.
Encouraging followers to contribute to your content is a good way to drive engagement too. However, this needs to be more than simply asking a question and asking people to answer below - ask them to share their stories and also add value to other people who are browsing through the comments. You could ask followers to choose between two things - this gets people not only just commenting, but engaging with each other.
Schedule Your Posts
I've written a lot of articles about content creation in this job - I've said this before and I'll say it again and again, scheduling posts to ensure you have a backlog of frequent posts is so important. Being organised enough to not worry about what's going out that day will not only give you peace of mind but also allow you to put more thought into everything you do. Ultimately, that can only be a very good thing.
Engage With Your Audience
The thing about being a social media personality is that you have to be a personality. That sounds silly… let me explain. The difference between a movie star and a creator is that your followers will really get to know you. You share some intimate details about your life with people. So when they message you, you need to reply sometimes. Of course, when your career really kicks off, it won't be possible to reply to everyone. But at the start, in order to build a really loyal fan base and a good relationship with the people who support you, like and reply to their comments and reply to their messages - it'll only make them want to support you more which drives that engagement up and up!
When you're building a career in content creation, being creative with the ways in which you engage with your audience is so important. Get your community talking not just with you but with each other. The more they get engaged with your brand the less proactive you have to be to drive engagement. But that doesn't mean you should stop, there's always room for improvement!