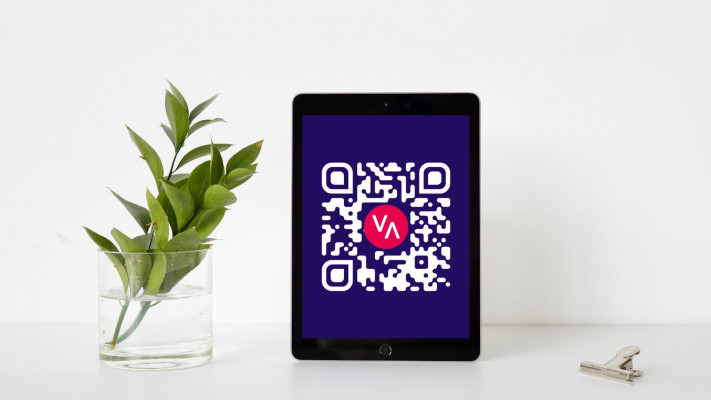 4 Ways to Use QR Codes
15th November 2022
I've always thought that whilst QR codes are very clever, they'd be gone by now and we'd have decided they didn't seem futuristic or advanced enough for this futuristic and advanced world in which we live. But it seems that they're here to stay. But their usage is not confined to table service during a global pandemic. People around the world are using QR codes for payments, postage labels and marketing more and more these days - one survey indicates that the number of smartphones scanning QR codes in the US will rise to 99.6 million by 2025. All of this means that it could be a good idea to incorporate QR codes into your marketing strategy. Here are some ways it can be done!
Build Your Email Subscriber List
Email marketing is still a very important part of building a career as a creator. People don't check emails and scroll through social media in the same way. Emailing your subscribers is a great way to communicate information to them and you can track how many people are engaging with your marketing strategy. One of the best things about QR codes is that they make things simple - when it comes to something like signing up for correspondence, you want to make it as easy as possible. Create a QR code that goes to a landing page where people can input their email address. Pop this QR code on social media, on your website, on physical business cards (remember them?), or even in your videos.
Stickers
I like the mystery of a QR code... when you see one, you sort of feel like it's a little secret that you can uncover by scanning it. I know someone who used to promote her music by sticking QR codes all over London. As far as I know it worked fairly well. You can send people to your website, to your channel or to buy tickets to an event. It's a fairly inexpensive way to market yourself - and even if someone doesn't scan the sticker, they might remember the name!
Resumes and CVs
At a certain point in your career, you'll want to start pitching for brand deals. Your brand pitch needs to be very carefully crafted and you need to target the right brands for you. A key element of your brand pitch is making sure that it's engaging and to the point. These brands will likely get pitches like this all the time so you want to make sure you give them as much information in as few words as possible. But one way of giving them a little extra would be to add a QR code. Hook them with the body text of your pitch and if they want to dive a little deeper, they can choose to do so by scanning your code. Another advantage of this is that you can see if they scan it. This code could go to your website, your channel, socials, or a more detailed resume to seal the deal.
Merchandise
Incorporating QR codes into your merchandising efforts could be tricky as they're not exactly the most aesthetically pleasing of features for a t-shirt. However, it can certainly be done. If you're hosting an event or a grand opening of something, you can sell your merchandise with a small QR code on it - perhaps the link could go to a photo album which will be populated after the event meaning only those who attended and bought merchandise have access to it. This gives people another incentive to buy your merch! Even if you're not hosting an event, there could be some content which is exclusive to those who have the QR code on your merchandise.
Top Tips
Generating a QR code is very easy - just make sure you find a reputable generator. You can often find reviews online which will show the quality. It's imperative that your code is easily scannable - it can't be small and blurry or whatever innovative idea you've had won't work! Make sure you test it yourself first too.
If you're linking to a webpage, make sure it's mobile friendly. It's very unlikely that anyone will be scanning your code on anything other than a phone so make sure it looks great when they land on the page.
There are a myriad of ways in which you can utilise QR codes to market your brand. And as it seems like they're here to stay, it's worth seeing what you can do with them!