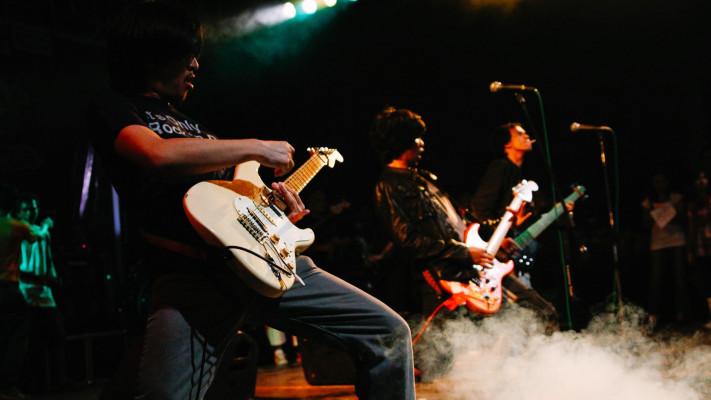 4 Ways To Earn More Money for Gigs
01st December 2022
Whenever you tell anyone that you want to be a musician, the first thing they'll say is 'it's a tough industry…' and you have to nod your head and say 'yeah, I know, but I'll give it a go, Janice, and see how it goes.' And then Janice can leave knowing she told you everything she knows about the industry. Because the fact is Janice is wrong… there are lots of ways to make money as a musician. One of the primary revenue streams for any musician is gigs. You have to be playing live to build a following, and it's one of the more lucrative revenue generators. Here are a few tips for making more money from playing live.
Know the Market Value
The type of gig you're playing will determine how much you're paid for the gig. A private gig is likely to command a higher fee. A well-funded company who wants you to play at a private function often requires you to bring your own equipment too so you can ask for a higher fee than for a normal gig.
Ticketed events can be different too. Some venues offer no wiggle room on the fee but find out whether you get a guaranteed amount or the full door price? Some venues also require artists to attract a big enough crowd until some portion of the revenue is unlocked.
Know Your Worth
It's always a good idea to have an idea of how much you want to charge. A promoter or talent buyer might want to know what your rate is so have a number in mind. A fair rate for you depends on a variety of factors including if you're on tour, how many people you can bring and how long the set is. Don't be afraid to compromise a little on your rate if you're in competition with another artist.
Know the Competition
The live circuit can be competitive. If your music is a little niche, you'll probably find that you're playing alongside the same artists a few times. Knowing how many artists are competing for the same gig can also be beneficial. If the venue has a surplus of artists wanting to play at the venue then they hold all the cards and are unlikely to move much on the price. However, if there is less demand to play at that venue, there may be some room for negotiation.
Know How to Negotiate
With any luck, you will be in the position to negotiate your fee. There is a subtle art to negotiation - as with all things, you'll get better at it the more you do it. First things first, make sure you're getting at least the recommended minimum rates. This is a good baseline for your negotiation. You can find these from the Musician's Union. Also key to your success in this is choosing a good time to negotiate. Straight after a gig that went particularly well could be a good time to talk to a promoter about the next one - you could negotiate a higher fee or a better deal if you're fresh in their mind and can see the crowd you've drawn to the venue. And lastly, remember you have the power to say 'no'. As I mentioned before, know what you're worth! If the deal isn't right for you, it's not worth playing for less than you're worth, or worse, for nothing. So know when to walk away!
Using these tips to eek a little more money out of a venue or promoter is a great way to prove Janice wrong. Next time she tells you it's a tough industry to work in, you can show her just how wrong she is!