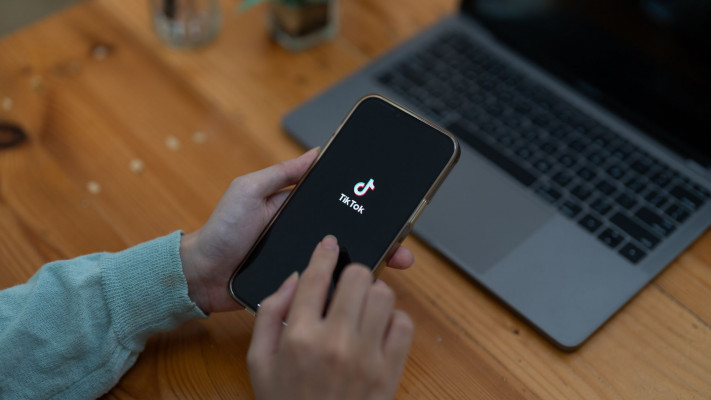 4 Tips to Increase Your TikTok Reach
29th November 2022
TikTok's algorithm is very sophisticated but illusive. Everyone is trying to find the secret to virality. The algorithm serves its users content it thinks they'll like. This means that you can create content that works with the algorithm and will get it in front of people who will like it and engage with you as a creator.
A survey by Google suggested that 40% of people between the ages of 18 and 30 use TikTok as a search engine and they have introduced search engine-like features like suggested searches and keyword searches. This means there are more chances than ever for your target audience to search keywords that could relate directly to your content.
So here are 4 ways to optimise your TikTok content to maximise its reach.
Keywords
There are three places you can use keywords: captions, automated closed captions, and on-screen text. Try to verbalise your keywords within a few seconds of the start of the video. A good way to find keywords is to use a baseline. Think about the genre of content you make, type that into the search bar and see what the suggested searches are. If someone is interested in that kind of content, it's likely they'll be using some of the suggested searches. Verbalising these in the content will push you up the search rankings. Of course, put these words in the captions as much as possible whilst still trying to keep it natural.
Hashtags
On some platforms, hashtags are a little outdated, and using them or too many of them can be the wrong move for your SEO rankings. If you want to read more on this, check out last week's blog here!
But on TikTok, hashtags are alive and well and should absolutely be a big part of your strategy for increasing your reach. Overall, use a nice mixture of broad and niche hashtags. Using trending hashtags can get you noticed, and niche hashtags will get your content in front of people who already enjoy the kind of content you make. TikTok doesn't set a limit on the number of hashtags you can use, but keeping the number to 3-5 is a good idea as it gives more room for your caption (packed with keywords, of course).
Trending Audio
Using audio is essential to creating engaging content - it's also very important for TikTok SEO. Much like using trending hashtags, trending audio will increase your reach - but trends move fast so make sure you don't hop on the trend too late! Following some of the larger creators will help you understand which sounds are trending and you can get on it quickly. You can also search 'trending sounds' and filter videos to 'this week'. This will show you all the most recent videos from creators using trending sounds and there you go! Even if you create in a niche, play the game to start with and build a following through the trends.
Consistency
Consistency is key for a career in content creation no matter what platform you're focussing on. Very simply, TikTok wants you to use the platform as much as possible and the algorithm will reward its most active users by putting their content in front of an audience who might like their content. And the more you use it, the better it'll know you and your content.
There's an audience out there for everyone and everyone's content. You just have to make it as easy as possible for them to find you. Appearing on their for you page is the best tactic for growing an audience. So make friends with the algorithm, experiment and see how much your reach improves.