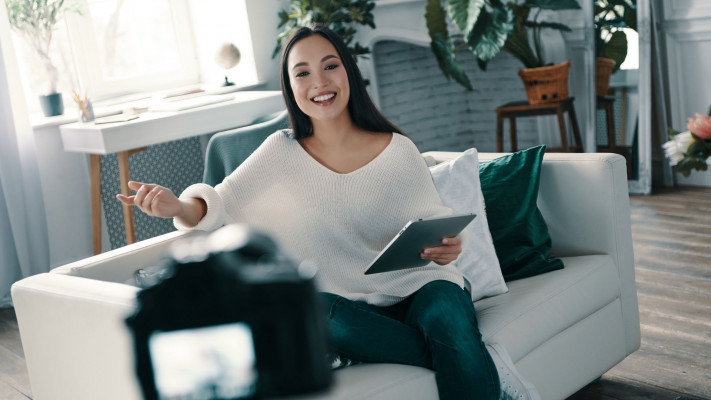 4 Tips to Creating a Healthy Content Calendar
21st December 2022
If you want to succeed as a creator, you need to treat your creating career as a business from the word go! Having a content calendar is a great start as it puts you in the right mindset to grow your brand and business. But having a healthy content calendar is also important. When your job involves documenting your life, from weekdays to holidays, the line between business and work can become blurred and many creators risk facing burnout. So here are some tips for creating a healthy content calendar.
Be Consistent, Not Constant
You'll often hear that the best way to build your brand as a creator is to post every day or as often as you can. This may feel like a good idea at first, and it might work well initially, but you may soon find that you're struggling for ideas and having to dig deep for the motivation to work. So start out slow. One high quality post a week is far better than 7 mediocre ones - one a week is manageable and there's room to grow as your process becomes more streamlined. Having one day a week also allows your followers to learn your patterns and this leads to higher engagement.
Adapt
Crazy of me to flat out just disagree with the point I just made but what can I say, I'm feeling wild. Posting consistently on the same day a week can work well but don't let it restrict you. Post on a day that makes sense for the content you're making. A tech creator, for example, might want to give a reaction to a new product that just launched. It wouldn't make sense to wait until the day they always post - so be adaptable when it makes sense.
Get Ahead
Preparation and planning prevents poor performance. This is the wisdom imparted upon me by my father - that and take your time changing gear whilst driving… You can never go wrong by planning ahead; it will also mean that your content is of a higher quality as you have more time to plan it. Establishing a backlog will make your life so much easier and reduce anxiety when it comes to thinking of ideas and posting consistently. Consider having a 'content day' where you film as much as you can - make the effort, get it done, sit back and enjoy an anxiety free career. The ability to schedule posts through a third party would allow you to film everything for the year ahead and schedule it all if you wanted to! You wouldn't have to worry all year! Scheduling posts also allows you to focus on other things. When your brand grows and you have brand partnerships or merchandise to sort out, you can spend your time doing that instead of thinking of ideas for posts or hurriedly trying to record and publish videos.
Cross Promote
It's often a good idea to focus on one platform. YouTube is a versatile option with Shorts and long form content well supported. But cross promoting on other platforms such as TikTok will increase your reach. TikTok's algorithm is very good at getting your content on the 'For You' pages of the people who are likely to enjoy your content. So even if it's not your primary focus, putting some effort into growing your presence on other platforms is never a bad idea. If you're making long form content, posting snippets in short form can drive traffic to your main channel.
Top Tip:
Instagram doesn't like the TikTok overlay! Don't repost a TikTok directly to Instagram, it'll push you way down the pecking order.
No matter what you're doing in your content creation career, having a good work/life balance is crucial to your success and avoiding burnout - your mental health is far more important than posting constantly and a healthy content calendar is the key to growing your channel!