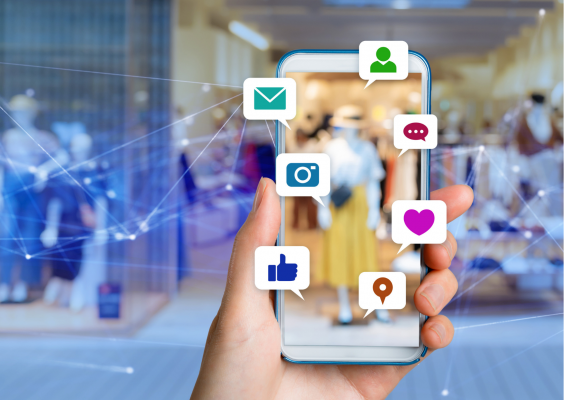 10 Social Media Ideas to Support Your Release
04th March 2022
Last month, Charlie Puth released the long awaited first single of his album 'Light Switch' - the social media effort that preceded it was a masterclass in creating a buzz around a single. He (and I'm assuming a large marketing team) created a campaign which included the narrative of Charlie being pressured by the record company to finish the track but he wanted it to be perfect. The campaign was mostly conducted on TikTok with videos mainly showing the songwriting and production process as well as amusing calls with record label executives. When the song was finally released, it was Charlie's biggest single yet as it rocketed into the charts within hours of its release.
Social media is such an important tool for any artist. You don't want to share the song before it's released, but there are loads of great ways to build anticipation for your fans and the campaign may be able to bring in new fans in the lead up to the new release. Here are 10 social media ideas to support your release:
Sneak Peeks
Posting a small snippet of your work is a good way of giving people an idea of what to expect and getting them excited to hear the whole thing. Find the catchiest part of the song but not the climax - the first chorus is a good snippet to choose as you won't spoil the big final chorus which you might want to remain under wraps for now. Equally, lyric quotes are a good way to tease your music. It will give people an idea of what the song is about whilst maintaining that air of mystery surrounding it.
Production Insights
Giving your fans an idea of how your song was built is always a good idea. Those fans who know a bit about music production will be interested to see your methods and those who don't will be in awe of the skill it takes to produce a song! It will give everyone an extra peek of your song still without releasing the whole thing. A video from the studio at the time of recording is the perfect place for this kind of content; you can show people the very room where your song was recorded.
Songwriting Insights
Every song has a story behind it. Whether it's the meaning of the lyrics or a crazy story about how you came to collaborate with someone, it will add value and pique people's interest. Sharing the meaning of the lyrics may help people connect with the song. Songwriting is a very personal process and it can be difficult to share the true meaning of a song but authenticity is the key to social media. With so many photoshopped posts and people trying to make their life look more exciting than it is, authenticity may be a rare commodity and could help you stand out.
Interactions With Fans
If you're promoting your music on social media then the key is in the name - be social. This means you need to engage your fanbase with regular conversations and interactions. People want to be seen and noticed, so replying to a comment they've made on your post of liking some of their content can go a long way and will all help to develop your fanbase. Remember that social media is the first and maybe only way your fans will contact you - make sure you respond to any questions they have about your upcoming activities. This can help to build the buzz around your release.
Contests
If you want to do a contest through your social media to promote your release, don't just go for a giveaway - you get very little out of it really. Instead, get your fans a chance to engage and become invested in your work. Perhaps in conjunction with the snippets you release, get them to guess the title. You could create a TikTok challenge, getting them to do something related to the content of the song. You could even ask them for submissions for your artwork. A contest like this would give your fans something more immediate to look forward to whilst always keeping an eye on your release date. When your fans share their related posts, your reach increases and there are a lot of potential fans out there.
Reviews
You don't have to be featured in NME or Rolling Stone to get a decent review these days. You can use platforms like SubmitHub to try and get publications to review your music. As well as being able to use their review as promotional content, it will also be posted on their site.
Q&As
Promote a Q&A session on a live stream. Your followers will have questions about you and your music. It will give you an opportunity to give them a deep dive into your process or just share some interesting stories about your life. This direct to fan content is a great way to develop a personal relationship with your fans which will enable them to be more invested in your career.
Live Streams
Most of the major social media platforms have a live stream feature. You could use a live stream to announce the release date or show your artwork for the first time. Maybe use a live stream to reveal the winner of a contest you've run. The possibilities are endless - Maisie Peters utilises this feature really well, playing exclusive unreleased songs. Fans love exclusive content; if you sing previously unheard songs, the people who tuned in will feel special, which can never be a bad thing.
Alternative Versions
Remember that your marketing campaign doesn't finish on release day. It can be difficult to keep fans invested for some time after the release. Recording alternative versions of the same song is a great way to re-engage them. If you sing fast, loud music, try working out an acoustic version. Alternative versions can serve many purposes as shown by Sam Fender and Holly Humberstone recently when they performed a live acoustic version of Sam's song 'Seventeen Going Under' - It re-engaged Sam's fans to listen to his recent album which had been out for some time and helped Holly to promote her new single ahead of the BRITs.
Social Media Trends
Staying relevant is always important in the world of social media. Taking part in social media trends and challenges can help to build your following. Also, if every one of your posts is about the same thing, giving the same information then you might start to lose the attention of your followers, so breaking it up with some content unrelated to your release might be a good idea.
Creating a sense of community is really important in the promotion of your new music. When fans feel connected to an artist they are more active and more engaged in their career. Remember that they are interested in what you're doing and they'll have questions - responding and interacting with them is one of the best ways to create hype ahead of a release. Charlie Puth's 'Light Switch' campaign was successful because he made people feel like they were along for the ride; they watched as he created the song and were with him when record label executives called pushing him for the final version. The fact that within 24 hours, it was at #6 on Spotify proves that these techniques work!